Peeps are the beloved marshmallow treat that has become a staple in Easter baskets across North America. For most people, Peeps are solely meant for a springtime sugar high. However, brand artists have found an outside the box way to celebrate these confectionary concoctions.
Talk about re-inventing the classics. This Peep piece takes on Vincent Van Gogh's Starry Night.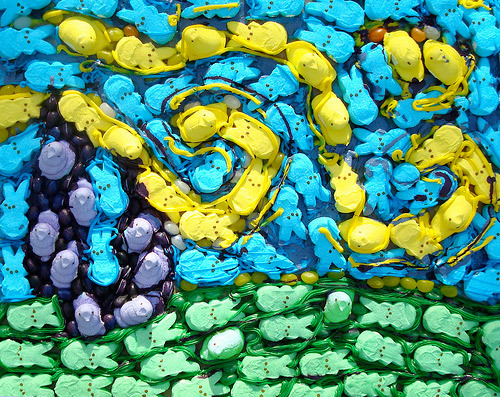 Created by Jessie Oleson Moore of Cakespy
Image Source: Cakespy
Fan artists embraced this sugary treat by combining their favorite films and TV shows with Peeps.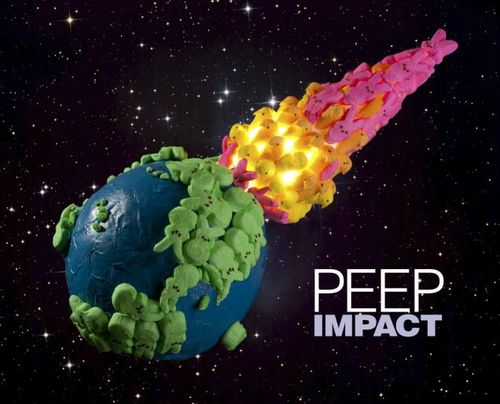 Created by R.K. Cobban, Renton; Shahmin Mahmood, Renton; and Molly Owen, Seattle.
Image Source: seattletimes.com
Who knew that the secret ingredient in Heisenberg's blue was stale marshmallow?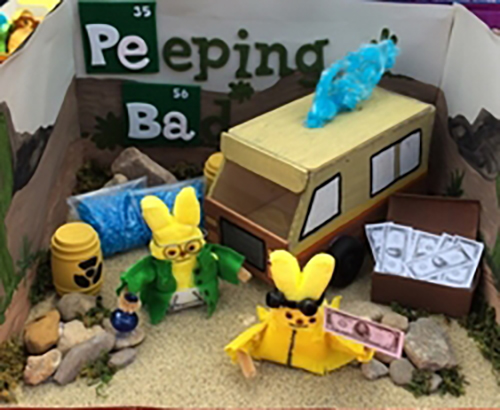 Image Source: orangeshow.org
This Peeps-fueled airship is an homage to the movie, Up. Bunnies are apparently as buoyant as balloons.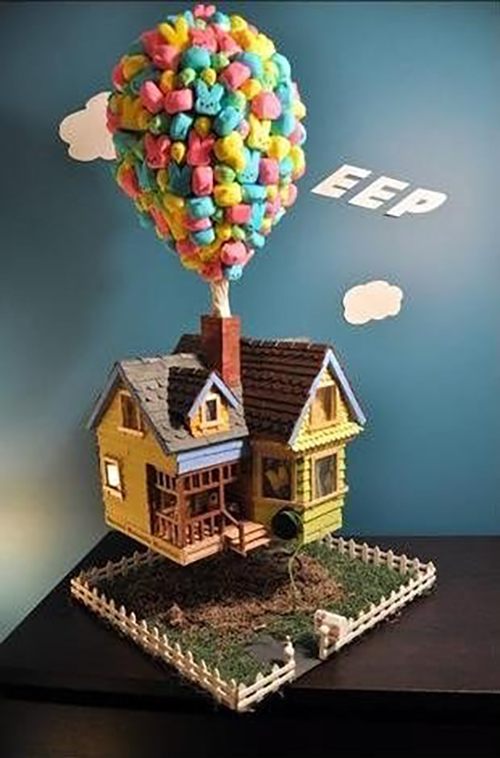 Image Source: crazywebsite.com
Mix up your spring look with some adorable Peep nail art.
Image Source: notyouraveragenails.com
A sweet children's classic is pepped up with Peeps. Goodnight, Marshmallow.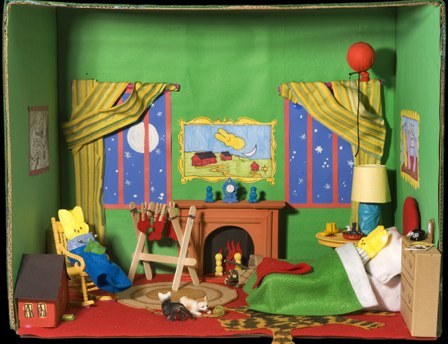 Image source: holykaw.alltop.com
Now this is one Peep'd out ride!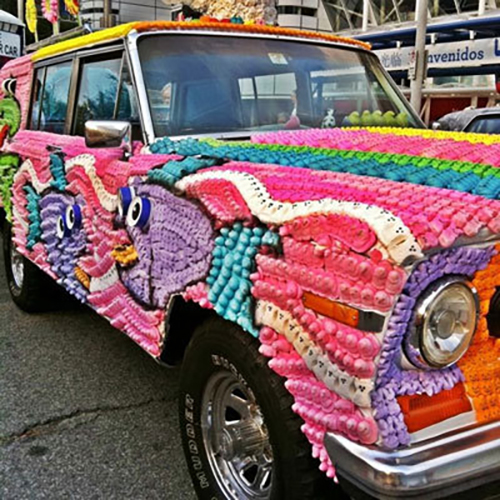 Image source: delish.com
Have your own Peep art?? Be sure to submit it to our gallery.