You're in the final stretch of an intense Scrabble game. You're trailing by 2 points with no tiles left in the bag and no place to put your 4 Us and J. What do you do? Well, these artists are racking up the points by turning their left over pieces into art!
With a Scrabble board on every side, you'll be able to get your game on even in zero gravity.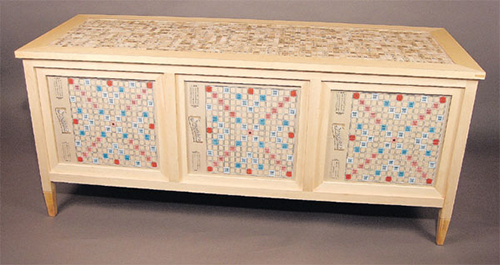 Image source: denverpost.com
Wear the tiles, be the board.

Image source: davidpgieske.blogspot.com
A game of Scrabble is a good way to alleviate crabbiness.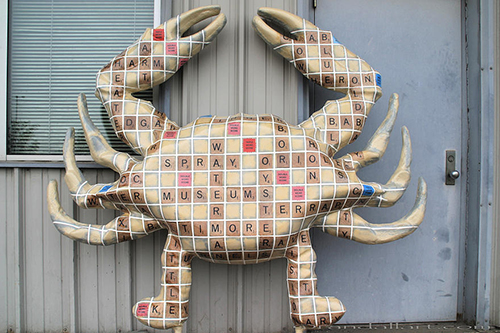 Image source: randallart.com

The words are just flowing out of this piece.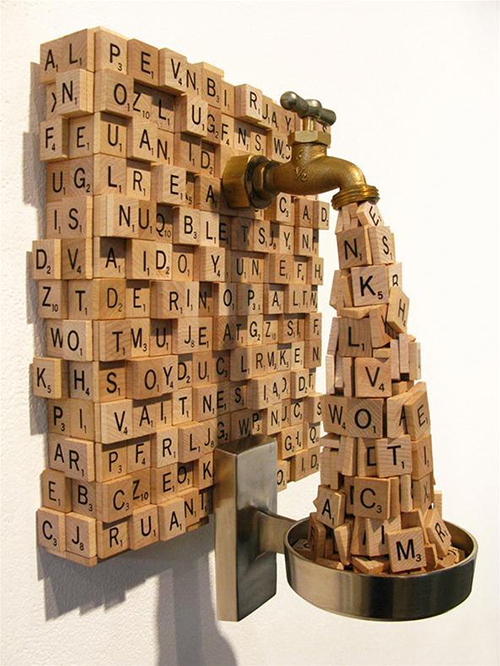 Image source: ronulicny.com
A helping hand for tough games.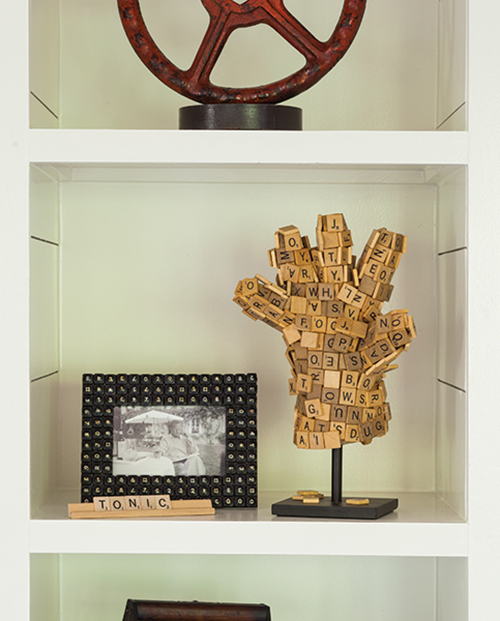 Image source: atlantamagazine.com
Do you have some Scrabble art to share? Rack up in our gallery!