Morton's Salt Umbrella Girl® is over a century old, but she's aged beautifully. Originally designed in 1911 by N.W. Ayer & Co. for the Morton Salt Company to promote its new product – freely flowing salt that came out of a round container with a patented pouring spout – the Umbrella Girl first appeared on its packaging along with the brand's iconic tagline in 1914... and they've both held a revered place in our spice racks and our hearts ever since.
Salt Storm
Illustrator Allegra Lockstadt takes the Umbrella Girl on a particularly dark, albeit graphic, stroll.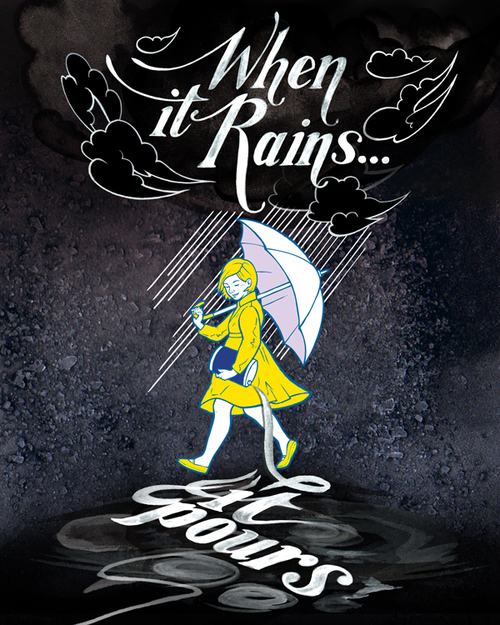 Salty Statement
In her piece When It Rains It Pours, street artist Gilf! portrays the Umbrella Girl eerily decked out with a Gucci purse, making a statement about wastefulness in tough economic times.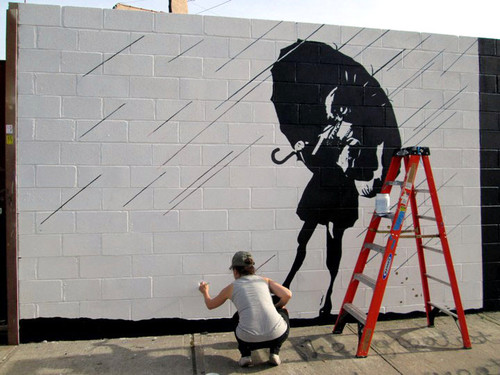 Salted Sleeve
A stunningly vintage take on the Umbrella Girl by French tattoo artist Xoïl.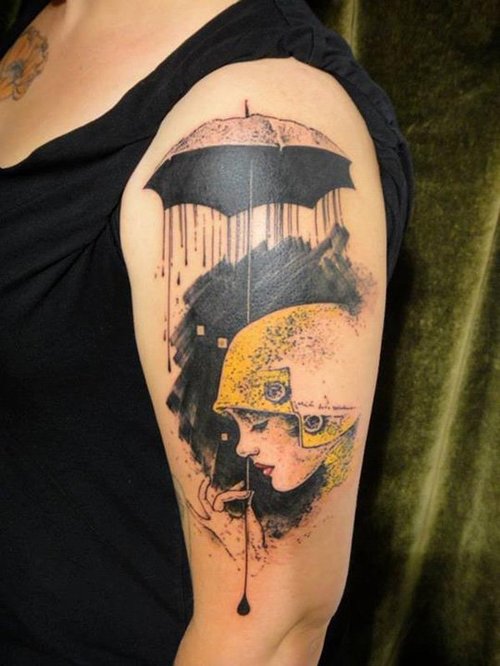 Nailed It!
All it took was a rainy day to inspire nail art by LacqLustre.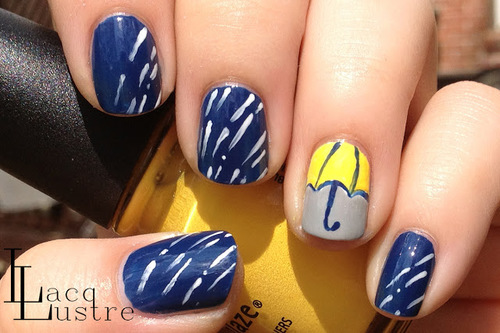 Worth Her Salt
The Umbrella Girl inspired a down-home, charming gift created by a would-be renaissance man.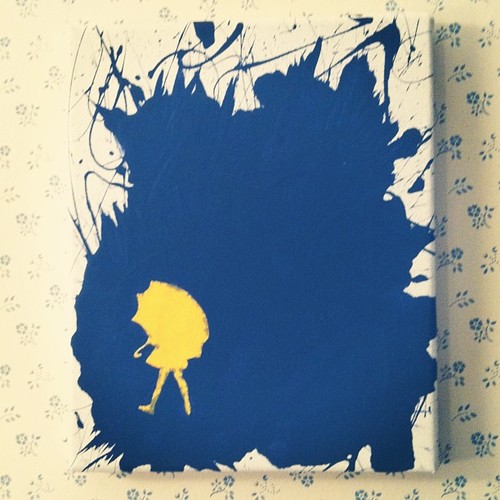 Rainstorm Trooper
Andrew Wilson's Seattleite Storm Trooper is an out-of-this world tribute to Morton Salt.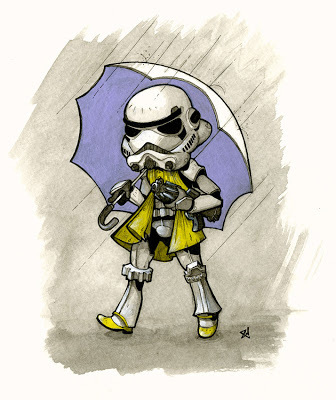 Are you inspired by Morton Salt's Umbrella Girl? Upload your work to our Gallery!
Images:
Ramblings of a Would-Be Renaissance Man