As an artist or a crafter, your work is exceptionally personal. If you have the intention of making a living from doing what you love, it is crucial that you "Land Your Brand" and clearly communicate what makes you unique, special and different. That will then translate to what makes your creations unique, special and different… and collectible, desirable, and must-owns!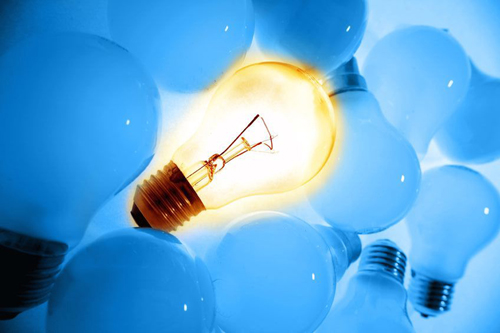 Land Your Brand
When I was in high school and learned to report on a story objectively, we were told by our English teachers that the order of events should be WHO, WHAT, WHERE, WHEN, AND WHY. That's great if you're working at the New York Times writing a fact-based article, but in the business of authentic branding and PR for artists, the way you craft a story about you and your work, and how you express that Unique Selling Proposition (USP) is everything! It's just as important as the work itself.
The story you craft isn't meant to be objective -- it's meant to be emotional, memorable and highly subjective.
So, I've found the order of events that work best to craft your bio or artist statement is WHO, WHY, WHY, WHY AND WHERE.
After all, what is the ultimate goal with your personal marketing and PR? What is a brand? It's a mark. A clear representation of ownership that's instantly recognizable. When you "brand" yourself, it's crucial to convey what's authentic to who you are FIRST, and take that USP and connect it to your audience so that they'll be intrigued and interested enough to want to see, and buy, your work.
How then do you begin to tell the story of the brand called YOU? Certainly one important way is being clear and selective of the experiences you choose to talk about. Do they represent you best and do they connect on an emotional level with your audience?
The next question to ask yourself is WHY? WHY are you passionate about what you're doing? WHY does that make your story compelling AND irresistible to the public?
And usually you have about 15-30 seconds to do all of that in a sound byte or interview. That's all the time you'd get on a morning show rundown or review of your show, so you better know how to package the best of what you've got to make yourself stand out.
One of the first things I do with clients is try to reveal what is special and unique about their life experience that connects to why they make their art, or why they should highlight that particular experience in support of their work and in telling their story.
I'll give you a great example. I worked with an amazing painter who was having trouble crafting his story. Nothing he was telling me was specific, interesting, or memorable. So in frustration, I finally said to him, "Please just tell me one unique thing that's happened to you that's never happened to anyone else on the planet!"
He thought for a minute and said, "Well, I had a terrible car accident and broke my neck, and after that I had to learn all over again how to hold a brush and paint."
Silence from me. I was dumbfounded. Why didn't he lead with that in his PR? There was no mention of it.
He continued, "Oh, and I became a black belt in Karate after that, too. I started studying to help myself learn to walk again and regain my balance and strength."
Again, a double take from me!
Those are two HUGELY personal, specific, emotional, amazing experiences that in ten seconds said a ton about his personality, strength, drive, and gifts. These captivating and compelling stories immediately opened him up to huge new audiences because now his story is a moving expression of the human condition, and an inspiring illustration of personal growth. This artistic underdog had overcome so many personal challenges to succeed against all odds.
So now it's your turn.
The Land Your Brand Exercise
In this exercise, list ten things that make you more unique, memorable and different than anyone else on the planet! We recommend that you cut 'n paste the following into a document you can hang onto and refer to as you land your brand.
Now, recall as many of your experiences, stories, memories, philosophies, etc. that differentiate you in each of the categories below:
1) FROM THE MEN/WOMEN ON YOUR BLOCK?

2) FROM THE MEN/WOMEN IN YOUR FAMILY?

3) FROM THE MEN/WOMEN WITH YOUR SEXUAL PERSPECTIVE?
4) FROM THE MEN/WOMEN IN YOUR CULTURE?
5) FROM THE MEN/WOMEN IN YOUR RELIGION?

6) FROM THE MEN/WOMEN YOU WENT TO SCHOOL WITH?
7) FROM YOUR CLOSEST FRIENDS?
8) FROM THE PEOPLE WHO DO WHAT YOU DO FOR A LIVING?
9) FROM THE PEOPLE WITH YOUR POLITICAL INCLINATION?
10) FROM THE PEOPLE WITH THE SAME HOBBIES YOU HAVE?

This exercise may not be easy. Give it the time it deserves, and don't edit yourself. At first glance, you might not see the connection between what you write down and your work.
Don't worry about it. Don't edit. Just do it and see what comes out of it.
And now you're on the way to Land Your Brand with unique angles that set you apart, and yet also make you intriguingly relatable.