Altoids, the "curiously strong mints," have served many purposes since their inception in the 18th century. From fighting bad breath to ridding "poisons in the stomach," the ubiquitous metal tins are just as much as a selling point as the lozenges themselves.
Take a look at how some talented and imaginative artists use Altoids' packaging to create curiously fabulous scenes and miniature dioramas.
Tiny Tinctures
Laura from Artfully Musing created this mini apothecary to treat an artistic itch.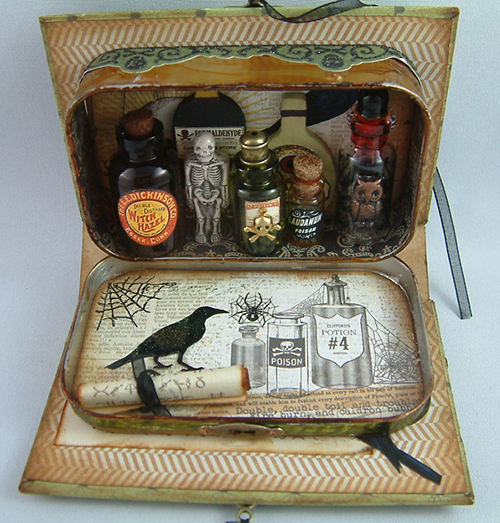 Image source: Artfully Musing
Curiously Cute
The perfect bed for your pocket companion!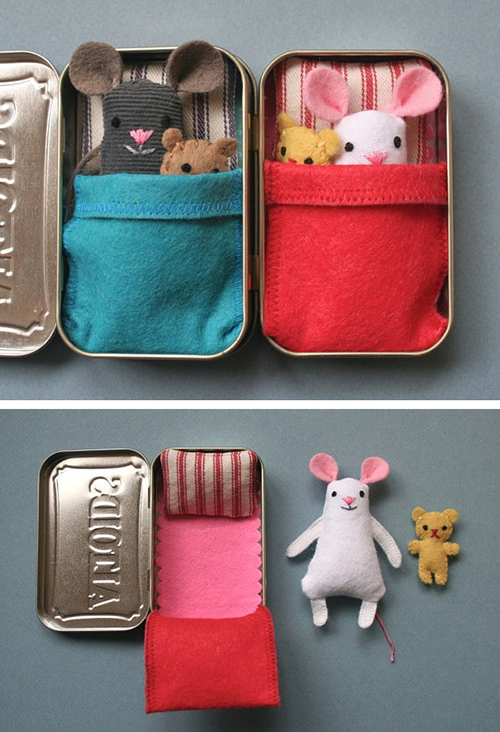 Image source: Oh! Sweetbabies
Travelin' Tin
This tin is ready to travel the world, spreading its minty aura.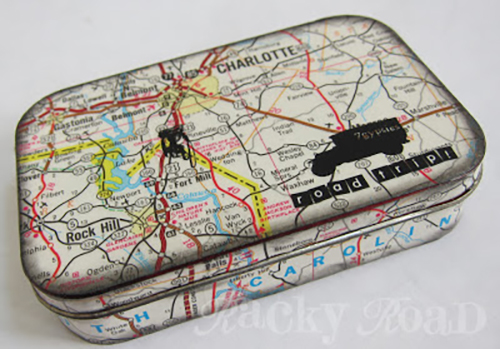 Image source: Junk & Stuff
Bite-Sized Mythology
Artist Jim Doran's Altoid can dioramas are ingenious -- his "Artemis and the White Bear at 'S-Hertogenbosch" is a fresh take on an ancient story.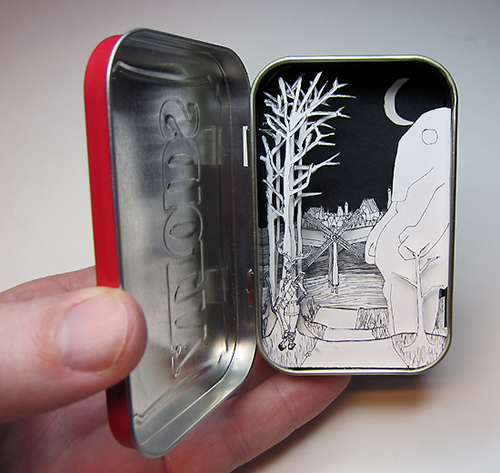 Image source: Jim Doran
Sweet Shrines
Artist Lisa Vollrath's pocket-sized shrines are incredibly detailed and amazing.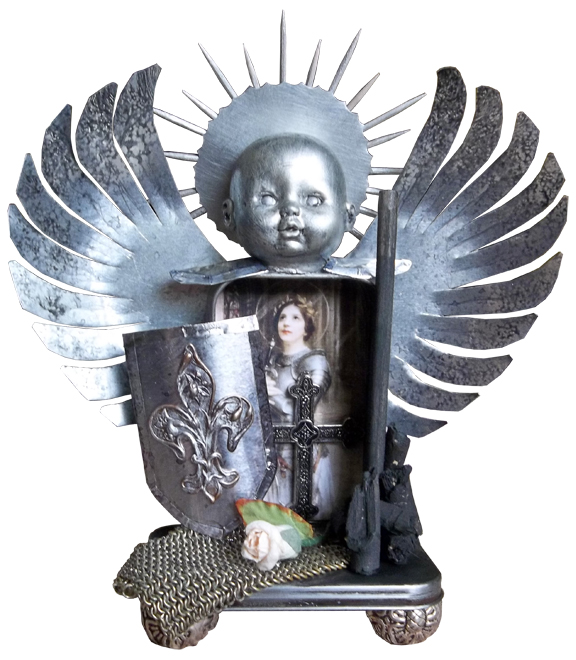 Image Source: Lisa Vollrath
Do you have your own Altoid art? Share it with us in the Gallery!