When children's book illustrator, Sarah Horne, starting drawing over her favorite pages in the IKEA catalog she had no idea that her pet project would land her a paying gig with the mega-brand.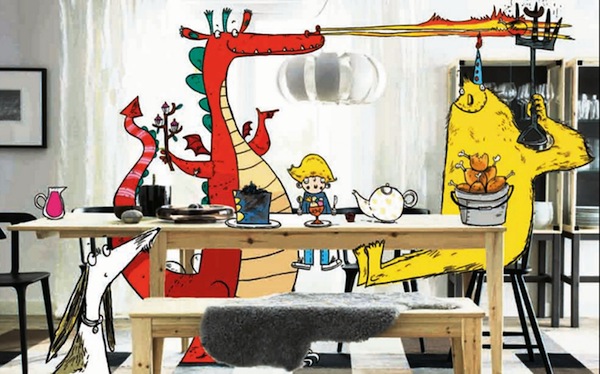 Image Source: Advocate-Art
Horne was drawing fairytale creatures like fairies, yetis, and dragons onto the home furnishings and domestic scenes of the catalog to fantastic results. Ikea soon took notice and invited Horne to be their first "Children's Illustrator in Residence."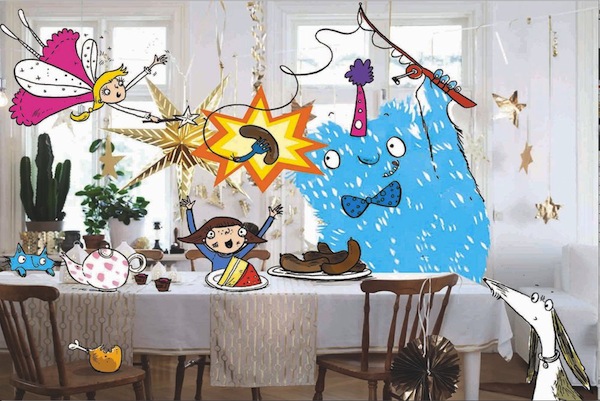 Image Source: PSFK
Horne spent a day at Ikea Wembley in London asking children what monsters they would invite to dinner for a project called, "Mythical Meals." Some of the delicacies that Horne illustrated for the kids included grilled elephant leg and money soup.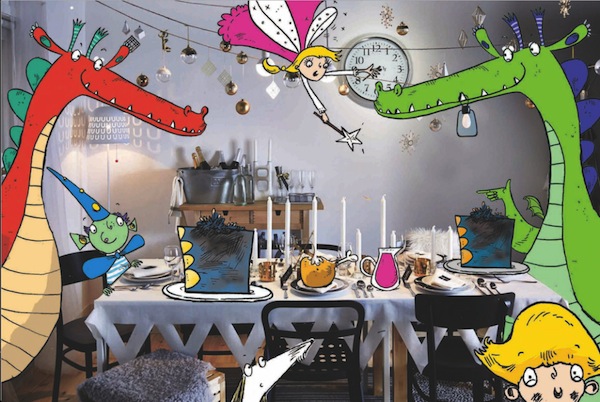 Image Source: PSFK
Fun, fresh and inventive this brand art is certainly one for the books. It will be exciting to see what this artist produces next for the Swedish Mega-brand!!