Valentine's Day might technically fall on the 14th, but here at Worship the Brand we like to think of the entire month of February as the perfect time to celebrate love. And there's nothing we adore more than pop art that incorporates brands and fan art.... And the artists that create it.
It's with great pleasure, then, that we announce our first-ever contest, "THE ART OF LOVE." Simply submit romantic fan art of your favorite ship OR your love-themed pop art that incorporates a brand, and then get your friends, followers, and others to vote for your entry. The top three vote-getters in each category (Fan Art and Brand-Inspired Pop Art) will win: Grand Prize $1,000.00, Second Prize: $100.00, and Third Prize $50.00.
-----> ENTER NOW <-----
Even if you don't submit your own work, be sure to give your faves some love by voting here: http://www.worshipthebrand.com/contests/gallery.php
In the meantime, to get you inspired, here are a few examples of love-themed art we <3
One to Beat
NECCO has been making Sweethearts – those adorable pastel heart-shaped candies with sweet messages -- since 1901, which makes them pretty much timeless. Now they even come with contemporary messages like LOL. This anatomical heart made out of Sweethearts is certainly worth treasuring forever. Hopefully it has got a good coating of shellac! There's nothing more scrumptious than art made out of candy, so please send us more!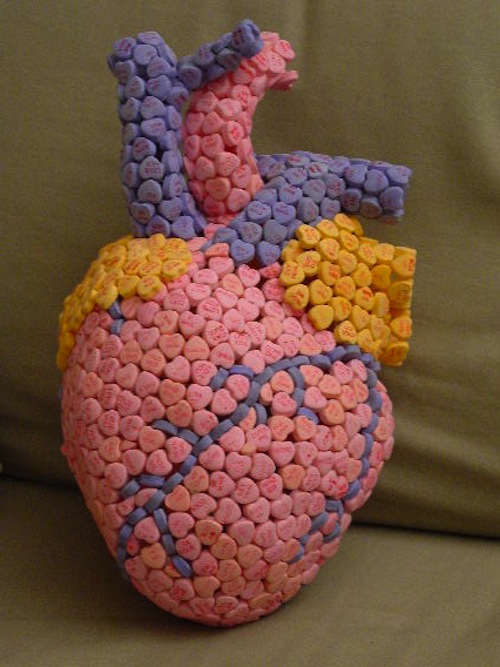 Image Source: So Much Viral
Stylinson
Your favorite couple doesn't have to exist in really life or even on the screen for you to illustrate their love. Ship away my friends! We want all the best fan art that your rich, romantic imaginations can dream up! Get creative and bring it on!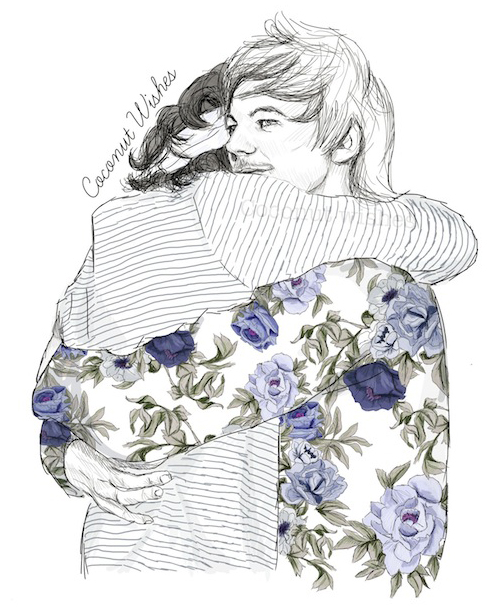 Image Source: Coconut Wishes/Tumblr
Classic Love
Oh Coca-Cola – you're always refreshing, delicious, and classically American. Obviously the maker of this piece loves Coca Cola as much of many of us do and has found a great way to express it... while recycling at the same time. LOVE IT! We can't wait to see all of your pieces that demonstrate your love – nay worship – of your favorite brands!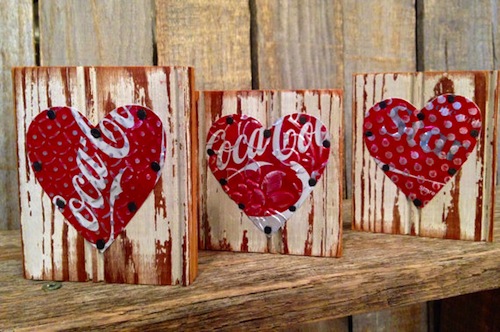 Image Source: frescade/Etsy
The (Amorous) Truth is Out There
Mulder and Scully haven't been on live TV for more than a decade, but their love is timeless. Illustrator Meg Myers depicted them beautifully in this illustration and we're sure that you can do the same with your favorite on-screen couple whether they still grace our screens or not. Remember, Mulder and Scully's love developed over time, but their friendship was just as romantic. Love comes in many forms and, we want you to depict them all!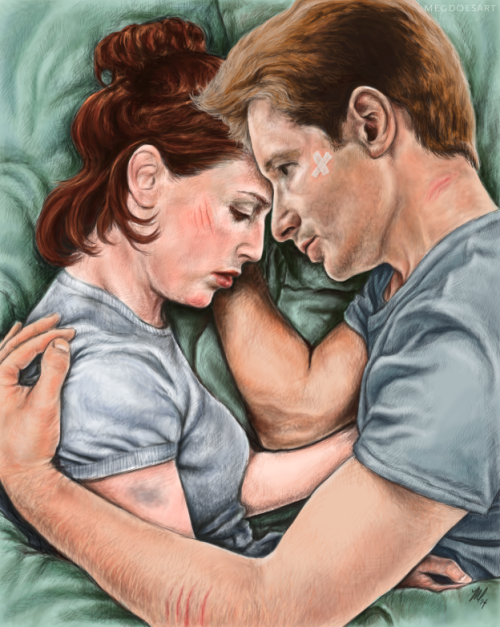 Image Source: Meg Myers Designs
We can't wait to see your "Art of Love" contest submissions. ENTER NOW!