Pantone Guides are books of thin cardboard color swatches that artists, designers, printers and manufacturers use to "color match" when a design enters its production stage... i.e. they ensure that you are painting lavender instead of eggplant by accident. Different printing equipment and computers can have different ideas of what a color is or should be, so the Pantone Guides are amazing for maintaining consistency. However, those of us who don't work in design or print media mostly admire the Pantone Guides for the amazing array of beautiful colors that they display. They are amazing inspiration when you just can't think of the right shade and they are amazing just to flip through when you're feeling bored. Recently the Pantone Color Matching System has inspired an awesome array of art, crafts, and clothing. Here are just a few to spark or fuel your Pantone love.
1. Pantone Classics
Nick Smith, a British artist, replicates famous paintings using Pantone swatches for an awesomely contemporary, pixilated look. His works include versions of The Mona Lisa, Van Gogh's Self-Portrait, and Vermeer's Girl With A Pearl Earring.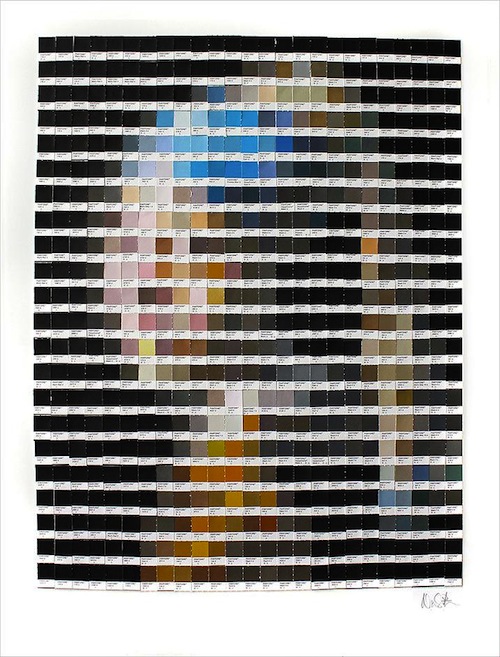 Image Source: Laughing Squid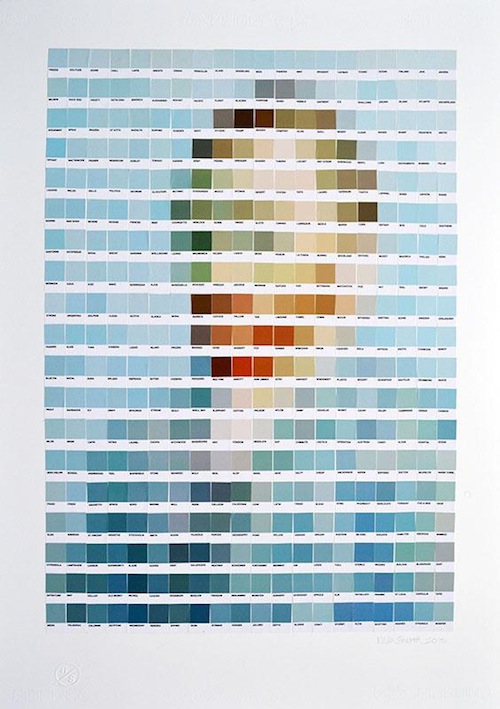 Image Source: Laughing Squid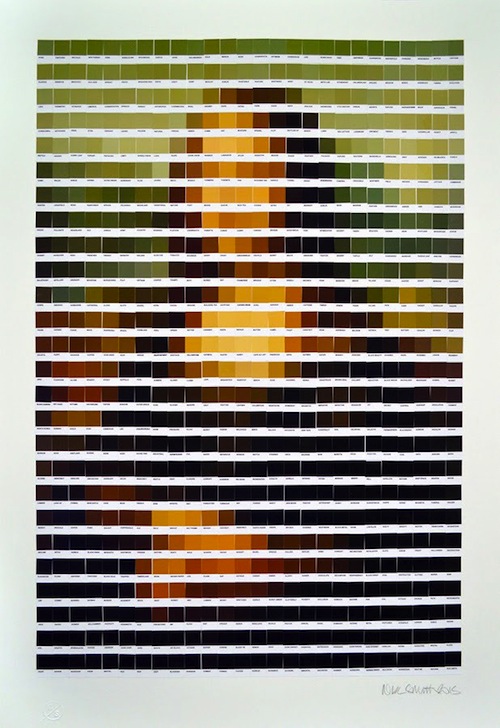 Image Source: Laughing Squid
2. A Colorful Place For A Vacation
The Pantone Hotel is located in Brussels, Belgium, which means it is conveniently located if you want to pretend that your Pantone-geek vacation was really a Belgian cultural excursion. The hotel was designed by Michel Penneman and Olivier Hannaert and each floor representing a different Pantone shade. We want to go to there! The Belgian chocolates you can surely gorge on nearby are just an added bonus.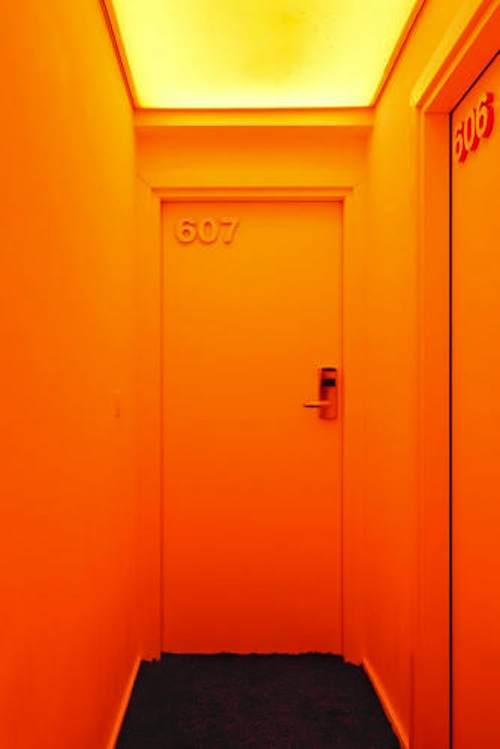 Image Source: Fastcodesign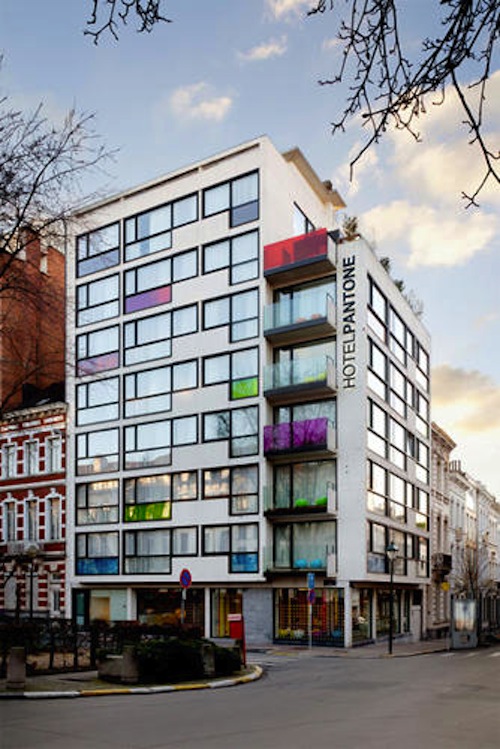 Image Source: Fastcodesign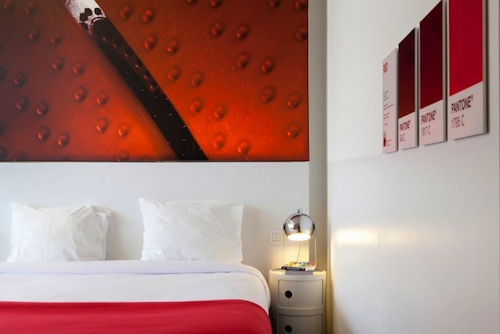 Image Source: Adweek
3. The Royal Palette
In 2012 in honor of Queen Elizabeth's Diamond Jubilee celebration, Pantone and Leo Burnett London launched a Diamond Jubilee Color Wheel. The color wheel displayed the queen's fantastic pastel palette along with matching hats. Unfortunately, only sixty copies were made (with the first having been presented to the stylish queen).
Image Source: Artisan Complete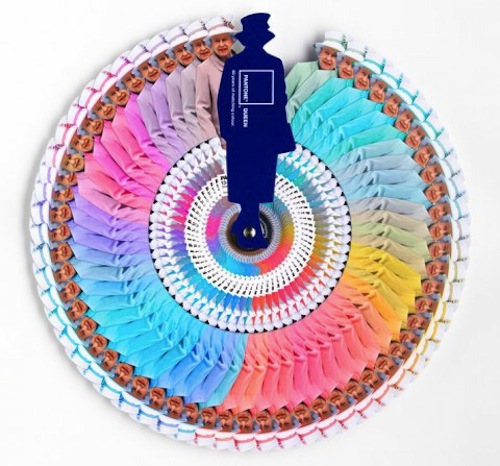 Image Source: Artisan Complete
4. Don't Chip These Chips
Want to be able to point to your Pantone fandom with your actual fingers? Style blogger Jacquie Longlegs has the perfectly stylish solution. She fashion herself some amazingly stylish Pantone chip nails and so can you! Careful though-you may spend hours deciding which shades to use!
Instructions found here: jacquielonglegs.com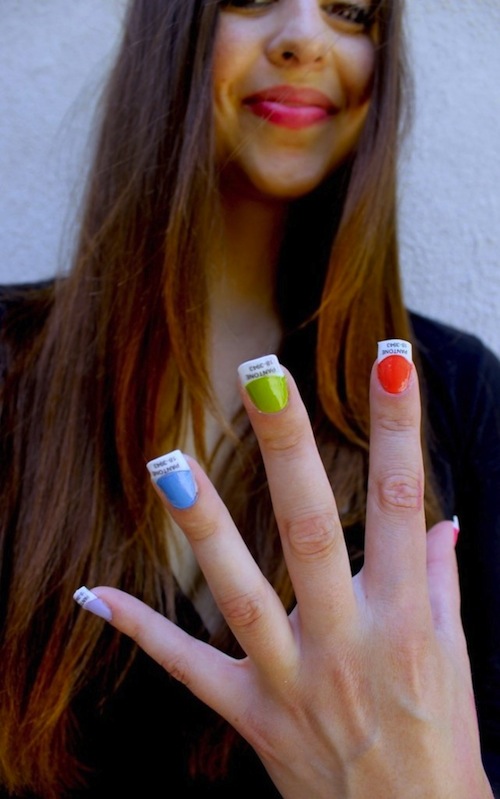 Image Source: Jacquie Longlegs
5. Pantone Pop
If you're looking for something a little more rock n'roll in your Pantone look no further than artist Mark Catley aka Trashdesign on Etsy. He makes portraits of pop icons and recreates album covers all out of the tiniest Pantone chips. Pantone Morissey and Pantone David Bowie? Sign us up!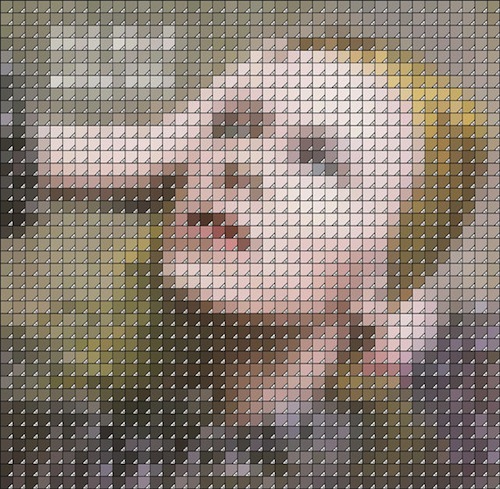 Image Source: Trashdesign Etsy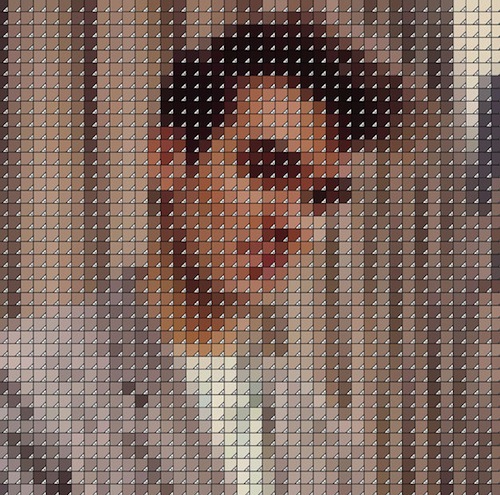 Image Source: Trashdesign Etsy
6. Pantone And The Amazing Technicolor Leggings
Been looking for the perfect colorful leggings that also express your design savvy? Look no further! These Pantone leggings from Patinka on Etsy are the bees knees. Plus they match everything!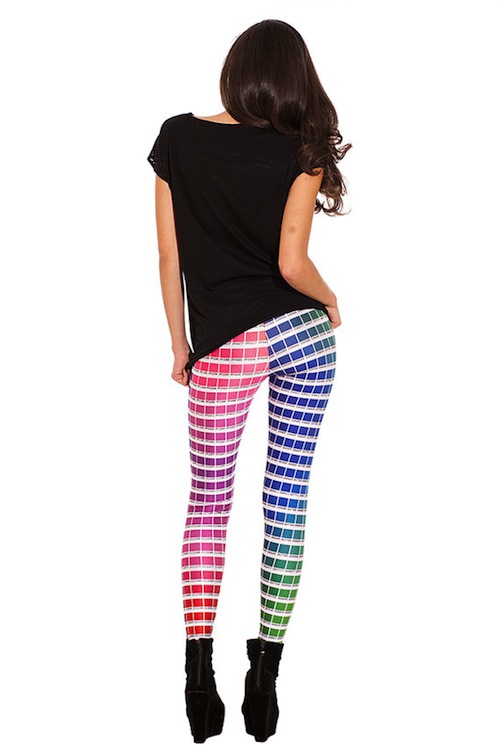 Image Source: Patinka Etsy