For the most part the fashion world likes its models and spokespeople as young as they can get them. Teenagers crowd the pages of fashion magazines and the runways in New York, Paris, and Milan. That is why we've been thrilled recently that women over fifty have been popping up in numerous fashion advertisements for major brands. Some of these ladies are celebrities, and some of them are just everyday grandmas – but what they have in common is that they all look amazing. Photographed and styled by the fashion world's best photographers and stylists, these ladies are really selling whatever they wear and proving that the older you get the more stylish you become.
1. Multi-Generational Glam
Jewelry designer Alexis Bittar's Spring 2015 campaign features two fashionistas at opposite ends of the age spectrum: 93 year-old icon Iris Apfel and teen influencer Tavi Gevinson. Both ladies look equally fabulous, which is exactly the point. The images were shot by Terry Tsiolis and styled by Arianne Phillips and prove that glamour is timeless.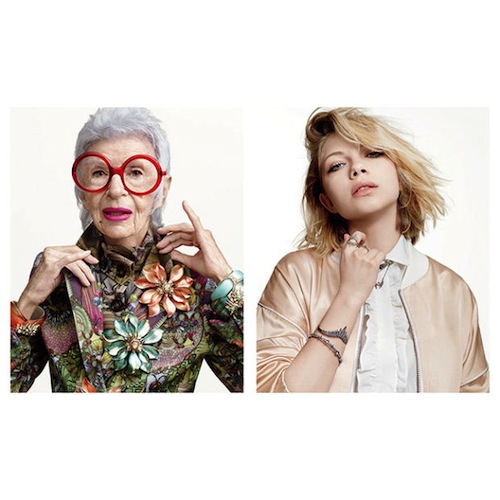 Image Source: Fashionista
2. A Literary Classic
Joan Didion began her career writing for Vogue, so it's only fitting that at 80 she's been selected to be the face of luxury brand Céline's spring 2015 line. The über-cool ads were shot by the acclaimed fashion and art photographer Juergen Teller.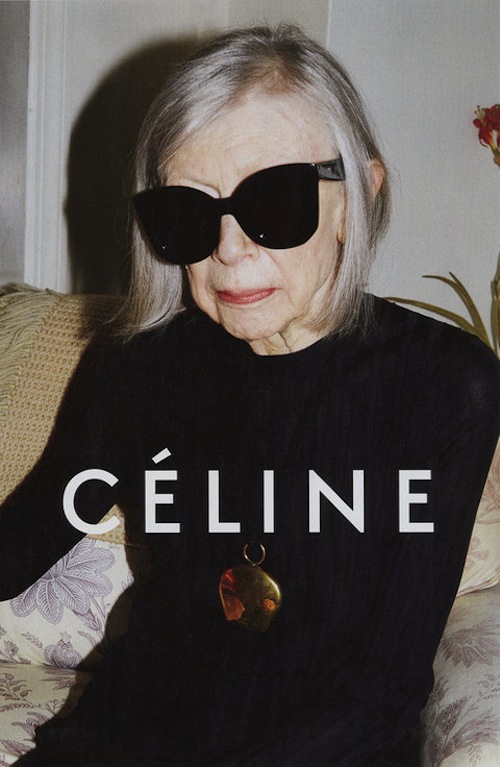 Image Source: Vogue
3. Hello My Lovely
Actress Charlotte Rampling has always been a great beauty, and at 68 nothing has changed. Cosmetics brand Nars shares our opinion. Her black and white ad campaign is as stunning as any of her acting performances. No cosmetic could get you to achieve Rampling level beauty, but it will get you part way there.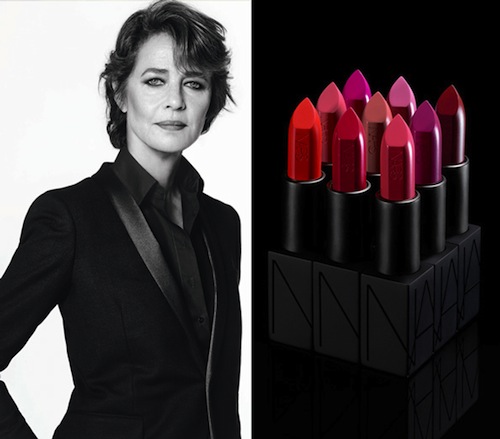 Image Source: InStyle
4. Bohemian Chicest
Joni Mitchell is a badass and has been for 71 years now… which makes her the perfect model for St. Laurent. Shot by renowned photographer and Saint Laurent creative director Hedi Slimane and outfitted in Saint Laurent's Folk collection, Mitchell looks as good as she did at Woodstock.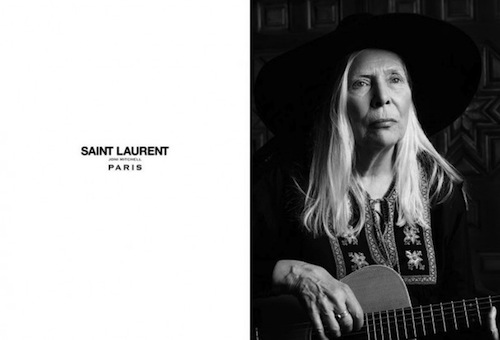 Image Source: Stereogum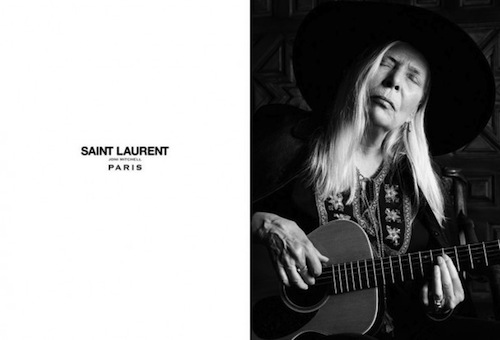 Image Source: Stereogum
5. Dolce & Grandmas
Dolce and Gabbana's winter 2014 collection was inspired by Spanish and Sicilian traditions. What better way to express that concept than with a collection of super-hip grandmas? These ladies look like the life of the party.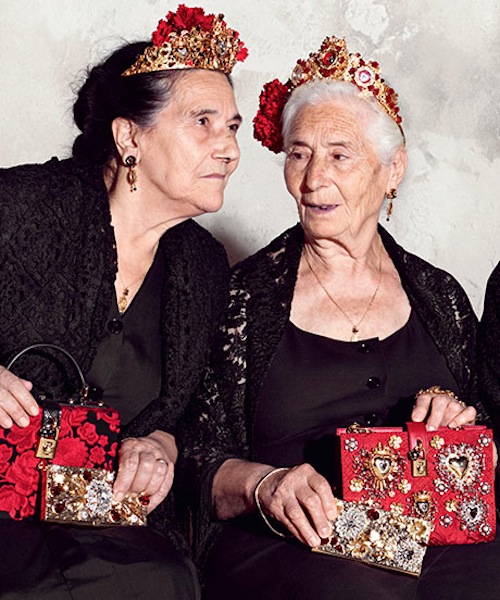 Image Source: Refinery 29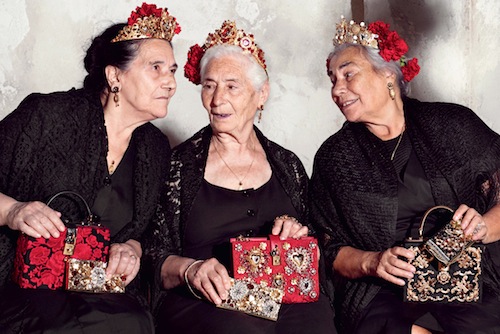 Image Source: Refinery 29
6. Paris is Calling
Jacquie Tajah Murdock is one the stars of the blog Advance Styled, which is the go to source for elder fashion. She grew in Harlem and wanted to be a model her entire life. Unfortunately, when she was young there wasn't much of a place for women of color in the fashion world, but now she is getting her chance. At 82, Murdock was cast by Lanvin's creative director, Alber Elbaz for the 2012 Fall/Winter campaign and launched the trend to use mature women in high-fashion advertising. Murdock dreams of someday gracing Parisian fashion runways and we're sure she's got a bright future!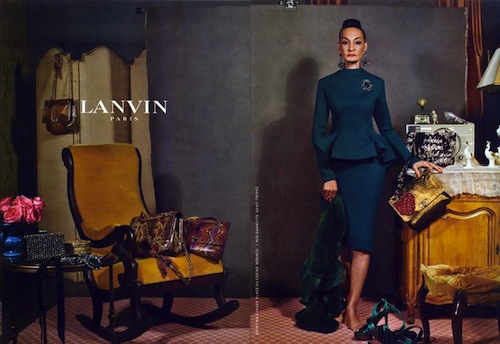 Image Source: Advanced Style Blog