Rock 'Em Sock 'Em Robots represent the age-old battle of red versus blue. Even with a limited range of motion and actions, the brightly colored robots have kept children and adults alike entertained for decades. Artists show us there's more to our favorite angsty robots than just flying fists of fury.
Not all fights happen in the ring.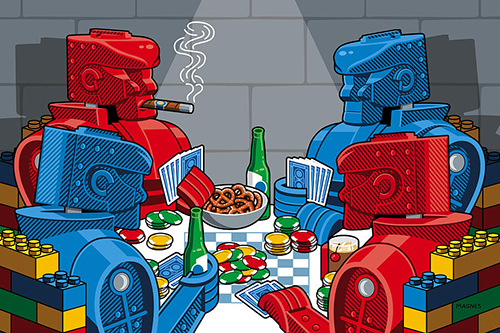 Image source: Ron Magnes, Fine Art America
Needlepoint makes everything look sweeter, even aggressive plastic.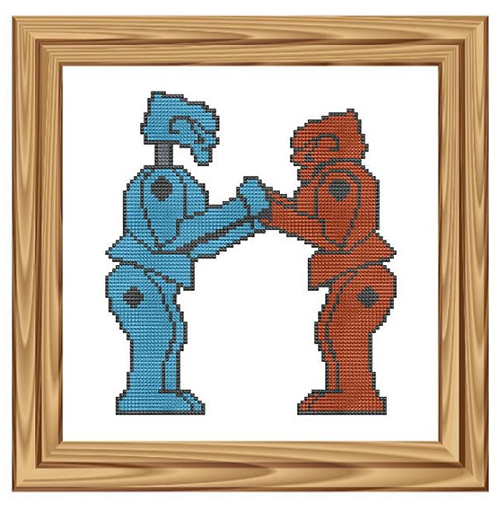 Image source: PickladyFarm/Etsy
Sometimes you need to bring a chair to a fistfight.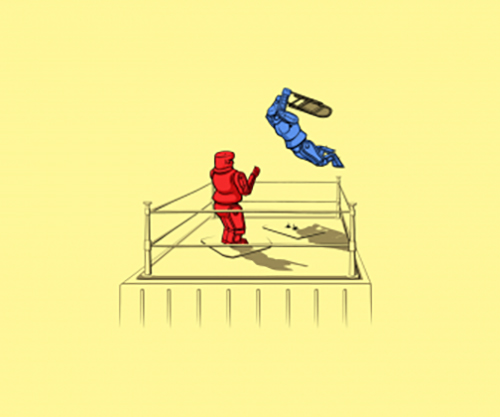 Image source: HDWallpapers
Singing punching robots? Sign us up!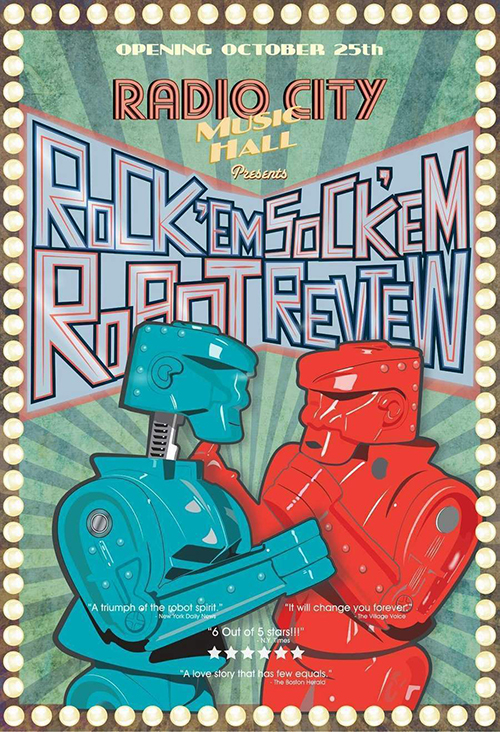 Image source: The Old Robots
Everything looks a little more serious in black and white.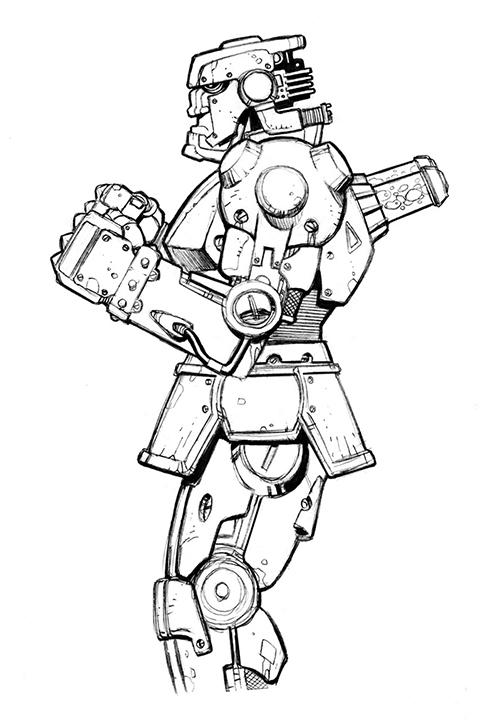 Image source: Tom McWeeney
Getting knocked out isn't so bad if it means now you can produce beautiful melodies.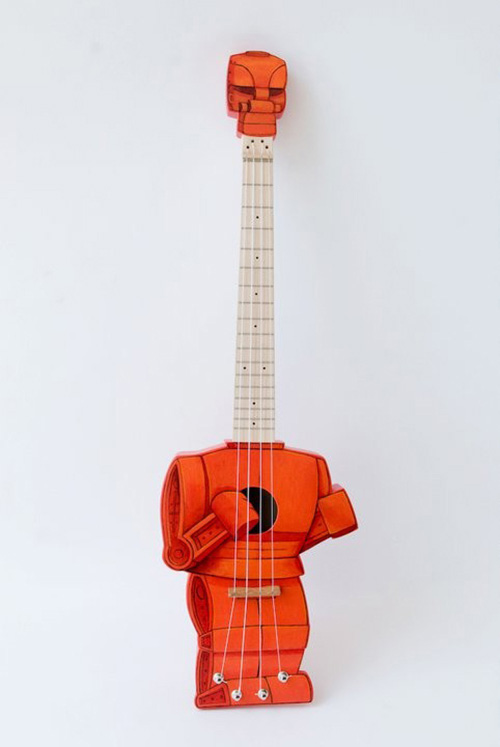 Image source: CelentanoWoodworks/Etsy