Emojis originated in Japan, but thankfully their use has spread rapidly throughout the world. Many of us send text messages and emails that consist entirely of the pictographs. Soon we may even be able to forego words entirely and rely on emoji- based communication alone. Though emojis exist across a variety of platforms they are inextricably linked to the devices that they are most used on, specifically the iPhone. iPhone brand emojis are an amazing system of communication- what can't you say in dancing ladies, ghosts, and dog doo with eyes? Artist Yung Jake has taken iPhone emoji communication a step further and created amazing portraits of celebrities using emojis as his medium. Some of these stars have never looked better! Lets all get emoji- fied!
Curb Your Smiley Faces
We're fairly certain that Larry David doesn't use too many emojis in his everyday life, but his face sure looks good made out of them. Actually maybe his hair is really made out of clouds and white sneaker?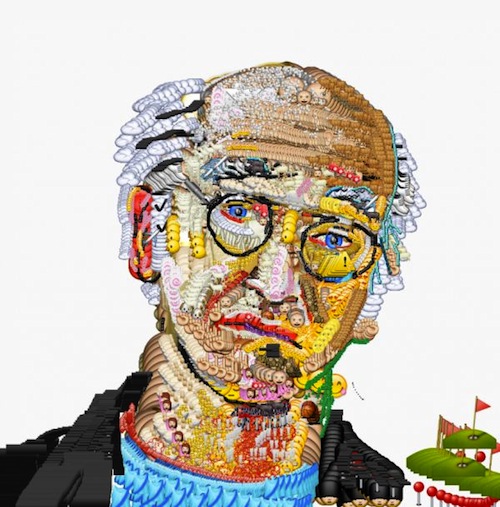 Image Source: Huffington Post
Can't Be Tamed
Miley Cyrus's essence has never been captured more perfectly. She is the queen of emojis.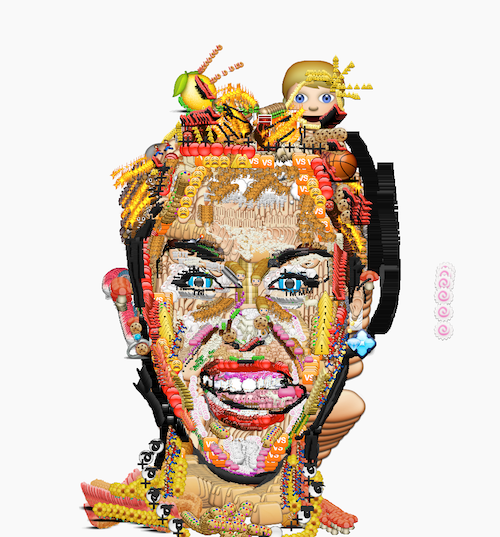 Image Source: Huffington Post
Yeezus 100
Jay-Z's got 99 problems and emojis aren't one. We bet he uses lots of them when he's sending love notes to Bey. Blue Ivy probably has her own iPhone 6 by now too.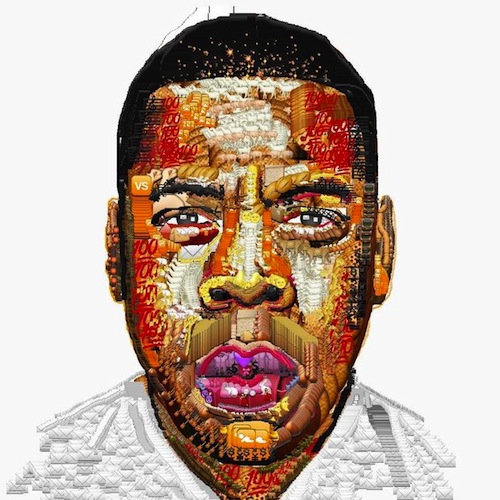 Image Source: Studio 360
Keeping Up With The Emojis
Kim Kardashian seems to really care about her image, so we're not sure about how she'd feel to have a forehead made out of hamburgers, but those big eyes and cheekbones look fabulous nonetheless.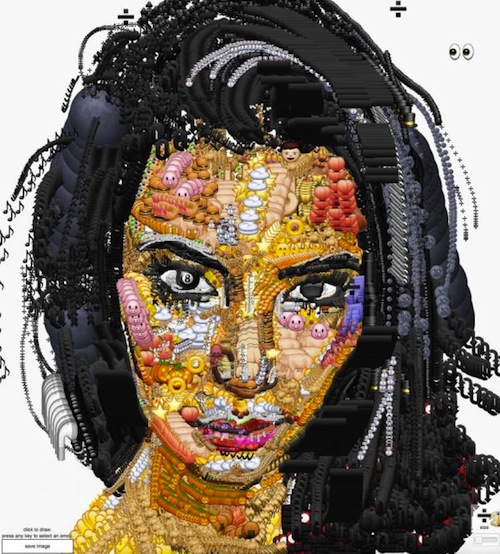 Image Source: Studio 360
All of The Lights
Rumor has it Rhi Rhi is hanging out with Leo DiCaprio. We want to know what emojis he used to woo her. We want to be under that umbrella.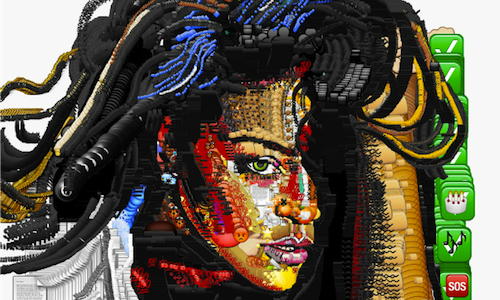 Image Source: Studio 360
Smiley Face Seinfeld
It's too bad Seinfeld isn't still on because we'd love to see Jerry's standup routine about emojis. We're guessing he'd have mixed feelings about them like pretty much everything else he encounters, but maybe they'd be the perfect way to communicate with Kramer.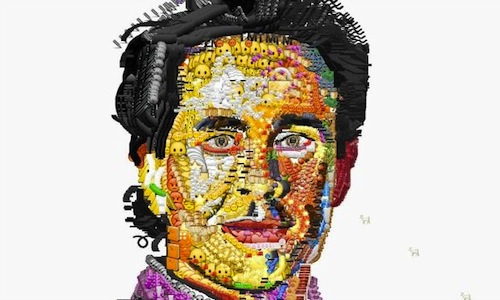 Image Source: Studio 360