Oreos are for more than just eating nowadays. These artists were able to resist the lure of cookie and cream long enough to make something delicious.
Harley Langberg's body of work includes a plethora of food-ified work, including some famous faces and fluffy friends.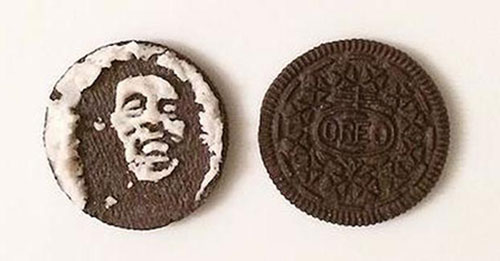 Image Source: harleysfoodart.com
This Oreo definitely wins best in show.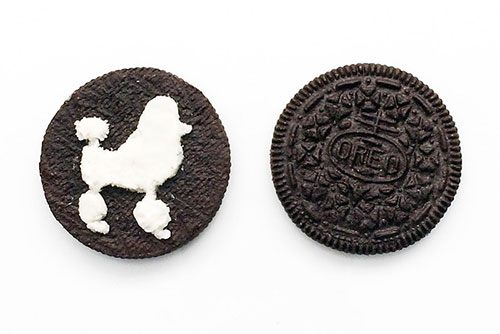 Image Source: danspapers.com
Cameos™: The brand of sandwich cookies artist Judith G. Klausner could start with these silhouette pieces.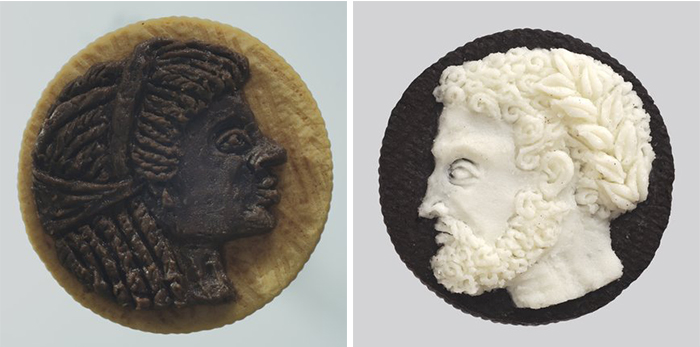 Image Source: jgklausner.com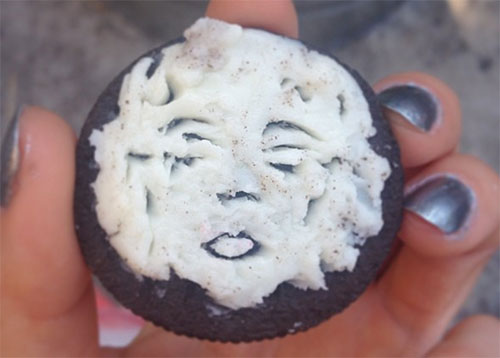 Image Source: jgklausner.com
At first, Tisha Cherry's pieces just look like accidentally cool natural Oreo occurrences—sort of like seeing Jesus in a your toast.
On closer inspection, you'll realize that it takes some deliberate cream work to get something to look that natural.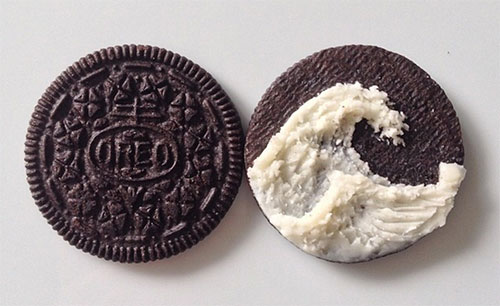 Image Source: blazepress.com
How do you handle your Oreos? Dunk into the gallery to show us!