Carolyn Davidson, the artist who designed the iconic Nike swoosh, was initially paid just $35 for her work. (Nike founder Phil Knight eventually upped her ante with a gold and diamond ring engraved with the swoosh, and 500 shares of Nike stock, now worth much more than that original fee.) The simplicity of the footwear's symbol inspires artists to this day – here are five works by talented artists that give us a runner's high.
Metal Winner
Upcycler and sculptor Gabriel Dishaw's tribute to the Nike Vandal Low is solid... steel, that is. His creativity and inventiveness using e-waste is a runaway hit.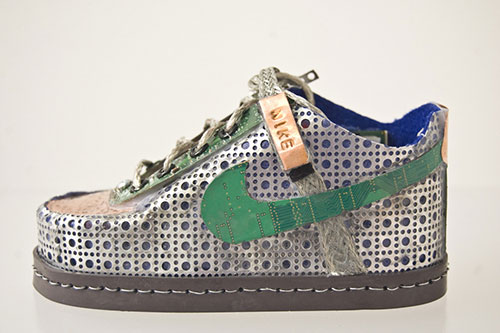 Slam Dunk Sculpture
John Cachon's "Wire Nike Shoe" gives new meaning to Nike air. And the bright orange is totally baller, artistically speaking.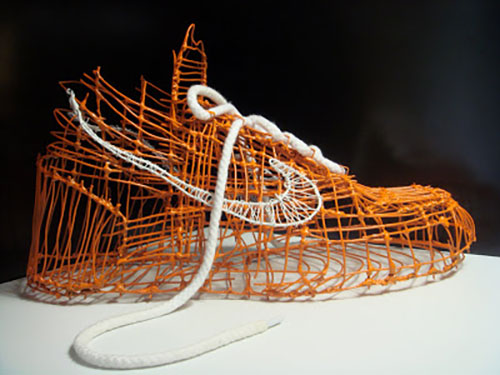 Meat is Murder
Artist Adam Brandejs' "Animatronic Flesh Shoe," is his commentary on how in this age of mass consumption and immediate gratification, we don't give any thought to how material goods are produced – often in sweatshops and at the expense of other human beings. (The shoe is not actually made from meat, but from latex rubber casts that Brandejs made from his own skin.)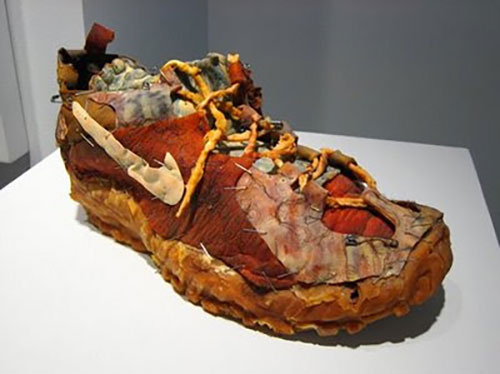 Don't Box Him In
Made out of cardboard, Chris Anderson's "Cardboard Nike Air Max 1," takes the art out of the shoebox – or more accurately, makes art out of the shoebox. Just watch out for puddles!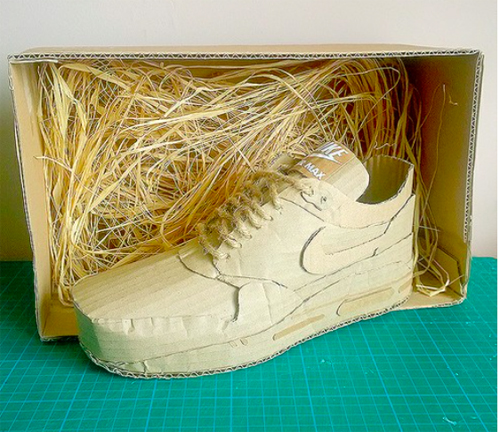 Mythic Kicks
Canadian Sculptor Brian Jungen took Nike's iconic Air Jordan's to a mystical place: straight to the heart of Native American mask iconography. A statement on cultural artifacts vs. consumer artifacts, the overall effect is both familiar and exotic at the same time.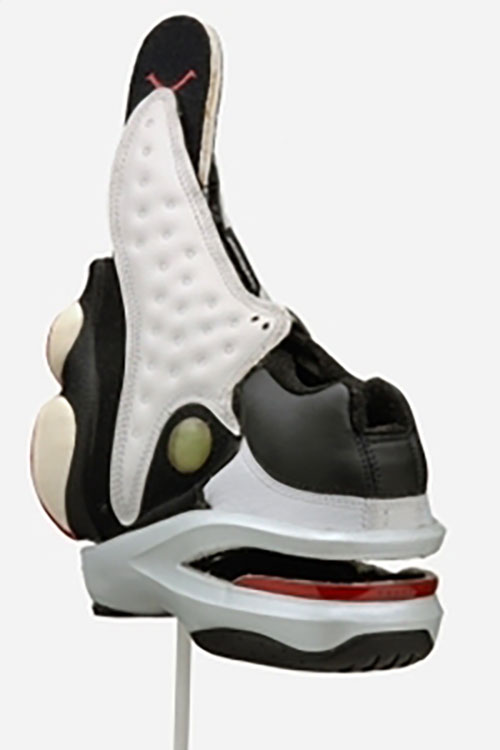 Photo Sources: