Remember that time in 2013 when Twinkies almost stopped existing? Those were dark times, indeed. Artists have taken to immortalizing the well-loved, well-processed afterschool snack, just in case there's another Twinkie apocalypse scare.
This mosaic is actually mortared using the powder of carbonized Twinkies. This way, even if Twinkies are somehow eradicated from earth in 1000 years, scientists can use this piece of art to bring them back to our pantries. It's sort of like the thing with the mosquito and the dinosaur blood, except a lot less worrisome.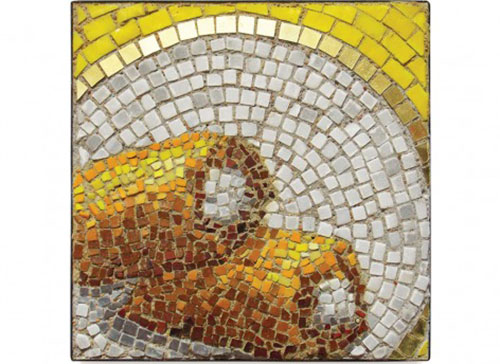 Image source: Craft Council
Some took a different outlook on the loss of Twinkie—it wasn't dead, just retired. And having a grand time, apparently.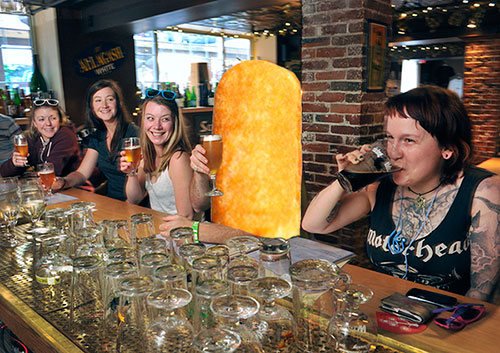 Image source: Maine Today
When Twinkie was resurrected, the general public was thrilled. However, there were some concerns...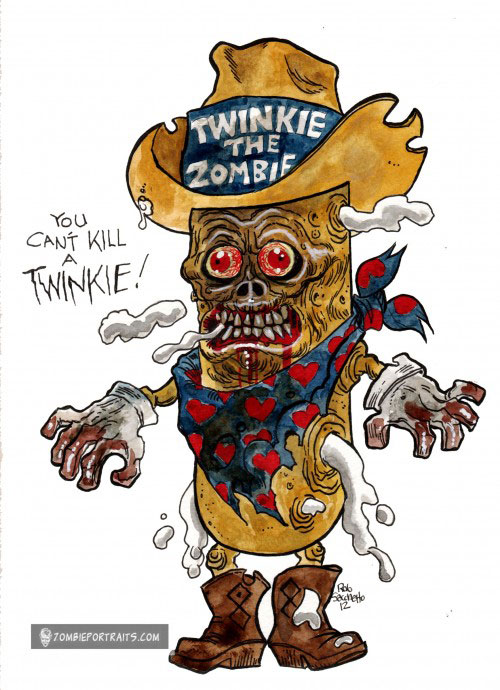 Image source: Zombie Portraits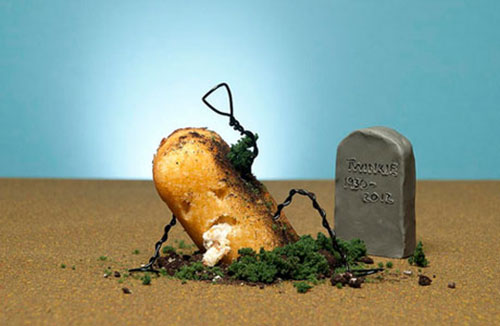 Image source: Flicker
But enough with all that dark history. Here's a puppy made out of Twinkies.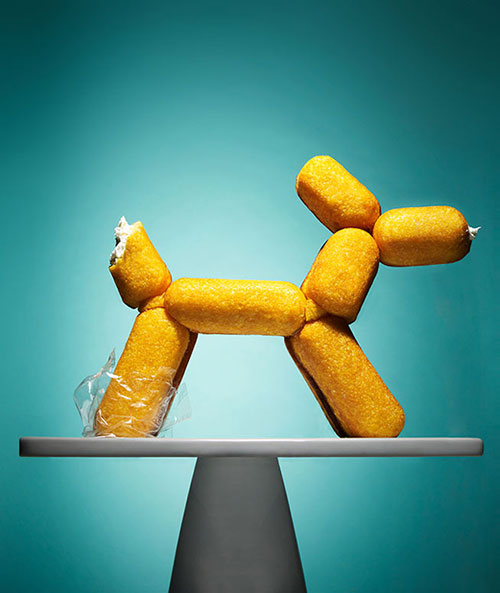 Image source: Parade