Sriracha is like the Kleenex of the hot sauce world. With its green cap and signature rooster, both hot sauce junkies and hot sauce rejecters alike can recognize Sriracha from a table away. It's no wonder, then, that artists have found inspiration from the hot sauce bottle on every restaurant table from here to Thailand.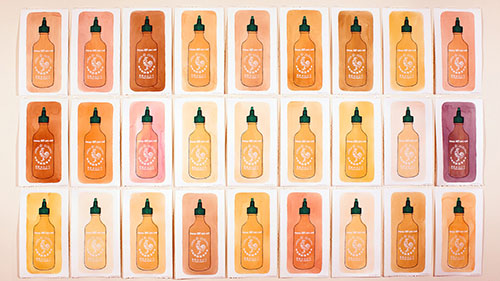 Image Source: npr.org
This piece makes reference to the classic 1950s in-movie ad, Let's All Go to the Lobby, while serving as a subtle suggestion to provide Sriracha at movie theatres. Sriracha popcorn is a thing, so why not?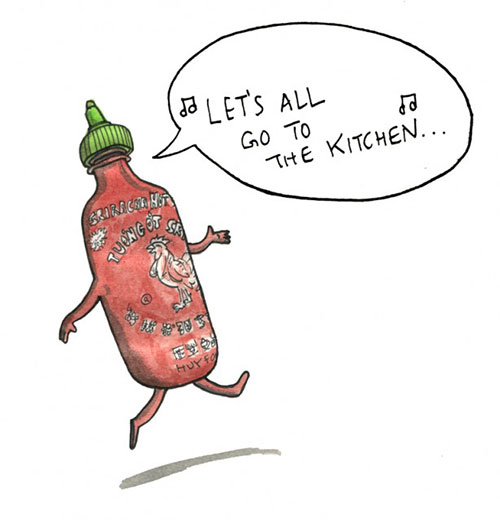 Image Source: meathaus.com
"Home hot home."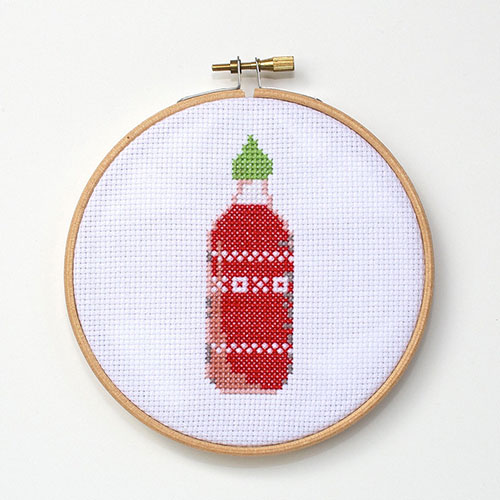 Image Source: popsugar.com
Sriracha nail art is hot. Sriracha infused nails could do some serious damage, a la the warden from Holes.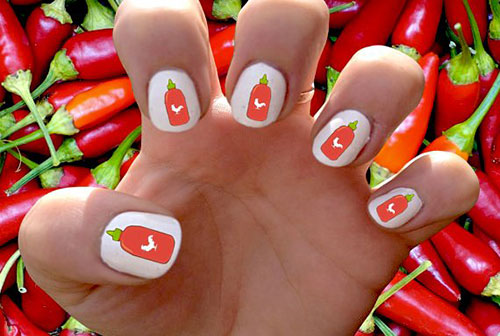 Image Source: foodrepublic.com
Be literally hot on your heels in these high steppin' heels.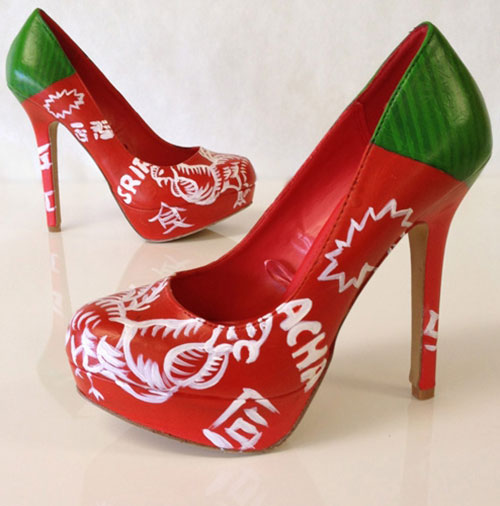 Image Source: thatslikewhoa.com
Only you can prevent Sriracha fires.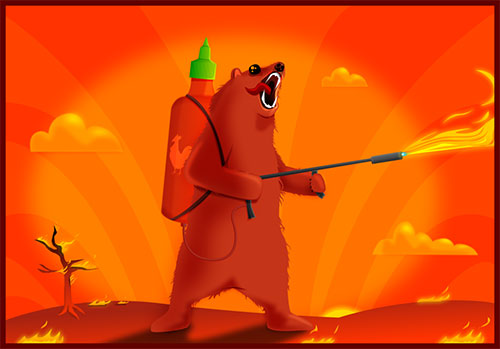 Image Source: shop.theoatmeal.com
What better way to put out Sriracha-induced heat than with Sriracha-inspired fire extinguishers?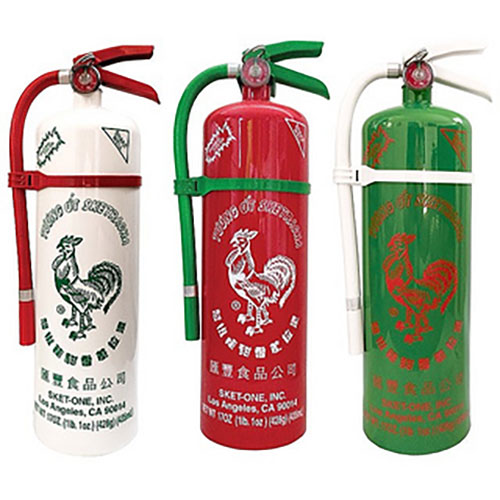 Image Source: sket-one.com
Have you made some hot art? Submit it to our gallery so we can burn our taste buds off.