Like fashion, candy has comes in seasons. Most people have a favorite candy time of year: if you're into peppermint, it's December; if you love chocolate covered cherries, it's February; and if you're like us. It's anytime that you can get Cadbury crème eggs. That's why we've been in mourning recently since Hershey won a lawsuit banning Cadbury from importing their UK-manufactured products into the U.S. It isn't a full on tragedy – Hershey's manufactures Cadbury labeled products in the U.S., so we'll still be able to indulge, but real UK Cadbury has 10% more cocoa than the American version, so it really is not the same. Not to mention that this might make it impossible to get our other favorite Cadbury exports – we want our Flake and Dairy Milk bars, too! Here are some awesome arts and crafts that celebrate the Cadbury brand as much as we do!
1. Dig In
If you can't actually get your hands on some Cadbury, why not get some Cadbury on your hands? You may need some help with those wrappers to prevent chips though.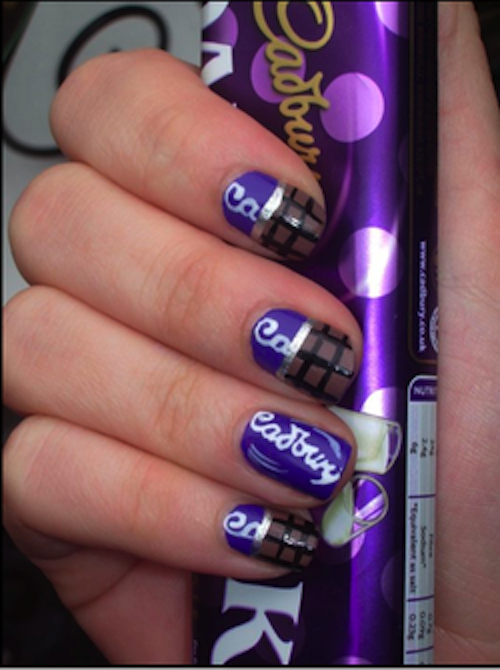 Image Source: Strictly Nails Tumblr
2. The Ultimate Anti-Depressant
Artist Kate Talbot's piece Meltdown is a deliciously felted pile of all your Cadbury favorites. Just make sure you don't leave it in the hot sun.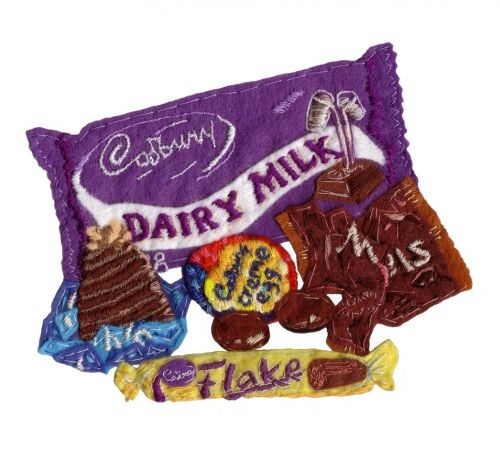 Image Source: WTB Gallery
3. London Chocolates Standing Up
Harriet Stansall's British Brands print uses iconic UK products to recreate the London skyline. The Dairy Milk London bridge is certainly not falling down.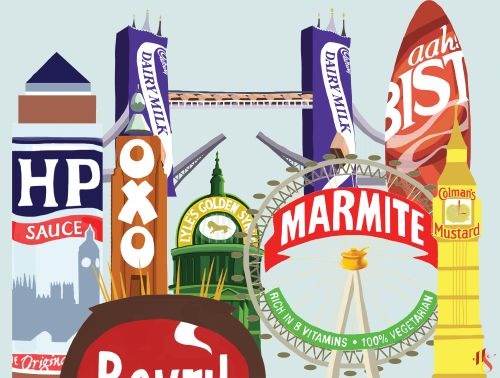 Image Source: WTB Gallery
4. The King of Chocolate
We don't know whether Elvis was a big Dairy Milk eater, though he certainly did enjoy any and all treats. A Dairy Milk bar certainly would be a delectable addition to one of his famous fried peanut butter and banana sandwiches. Laura Benjamin's Candy King piece pays tributes to two of the greats: Elvis and junk food.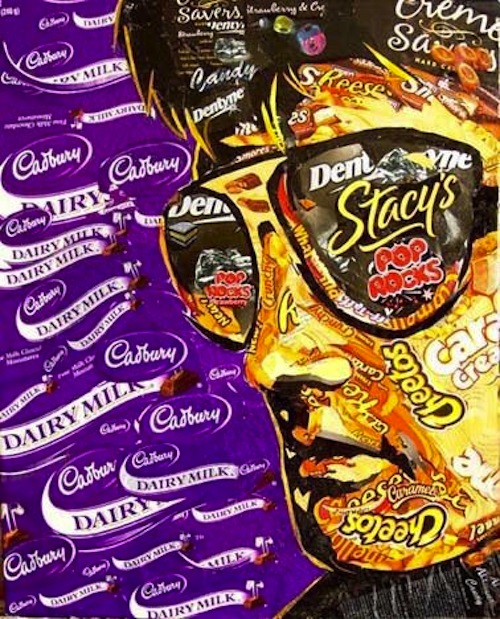 Image Source: WTB Gallery
5. Wear Your Candy On Your Neck
Want to accessorize with your Cadbury Crème Egg pride? Sweet Craft Jewelry's Cadbury Egg Necklace is just the ticket. Careful— unfortunately it's not edible.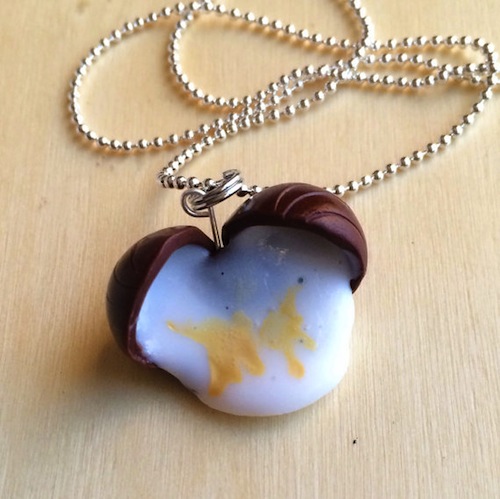 Image Source: Sweet Craft Jewelry Etsy
6. Ready To Hatch
Creepy confectioner Glouish Childs posted this amazing photo of a Chestburster from the Alien movies busting out of a crème egg. Hopefully the fetal creature is also chocolate-based, but we'd just eat around it either way.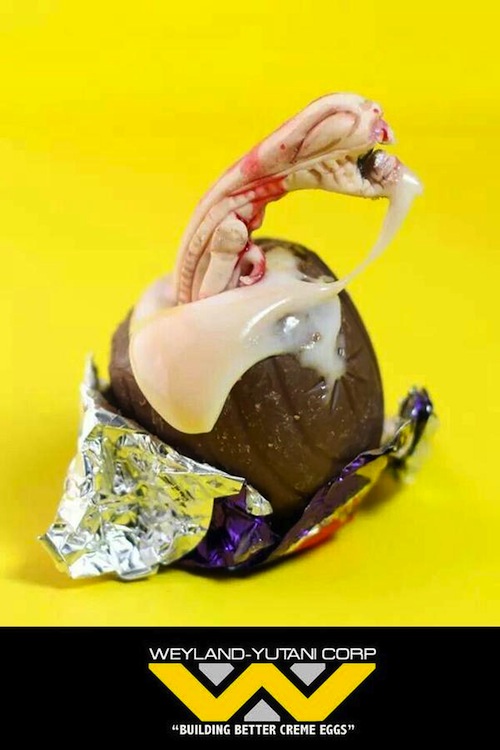 Image Source: Laughing Squid