Sassy nails have long been a must have fashion accessory, but recent advances in decal and polish technology have turned this beauty practice into a true art form. Here's some of our favorite brand-worshipping "digital" art.
Snap!
Mags Marclay, protagonist of our fave e-book experience, Find Me I'm Yours, has some of the flashiest nails around. Like!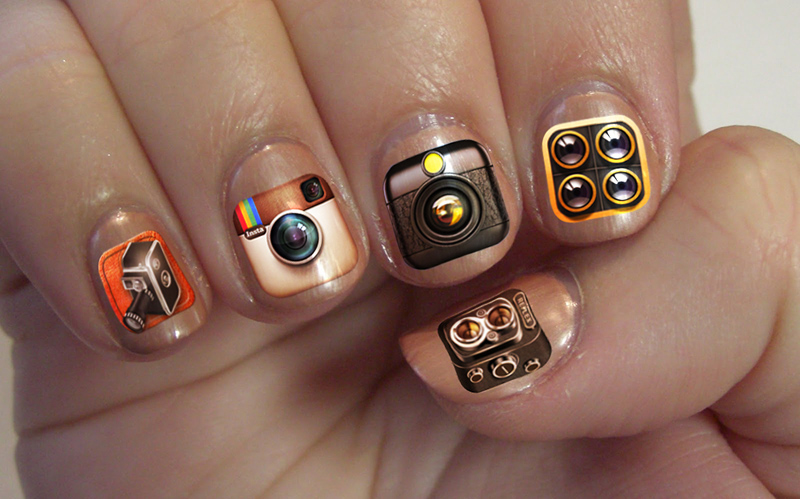 Versace, Versace
Donatella wishes her nails were this fly!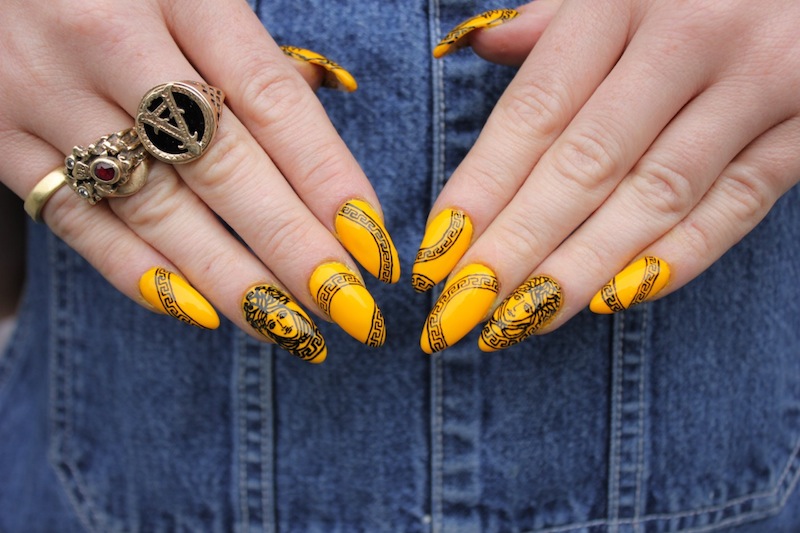 Via: http://boomnails.tumblr.com/
Nails that POP!
You better get a friend to pop your top if you're gonna sport these beauties.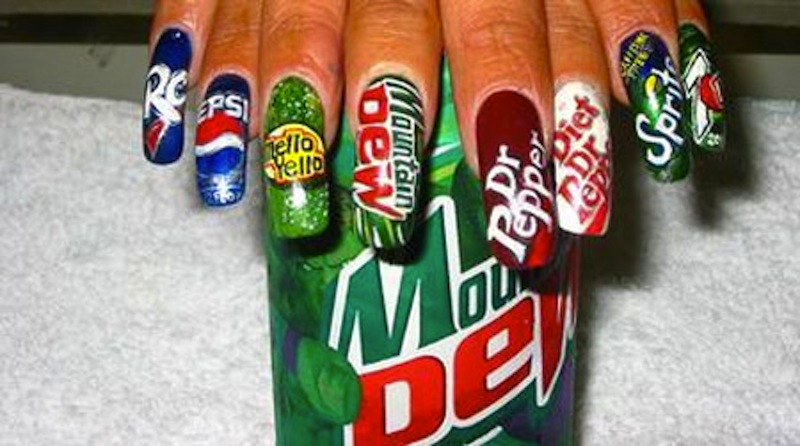 Via: http://www.ghettonailz.com/
Slam Dunk
Who cares about sneakers when your nails look this good?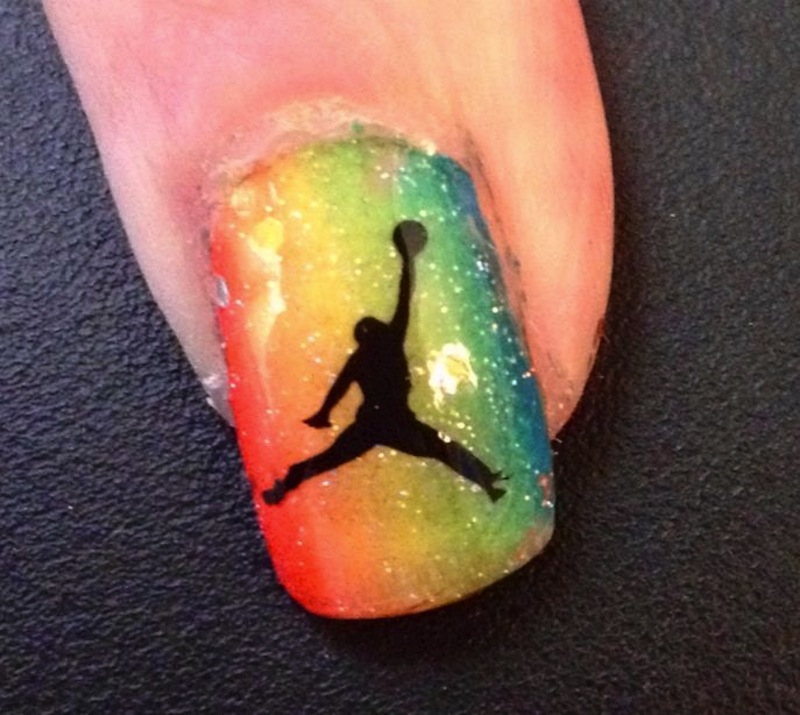 Via: https://www.facebook.com/simplyneatdesigns
Super Mario All Stars
Bet these will help you save Princess Toadstool.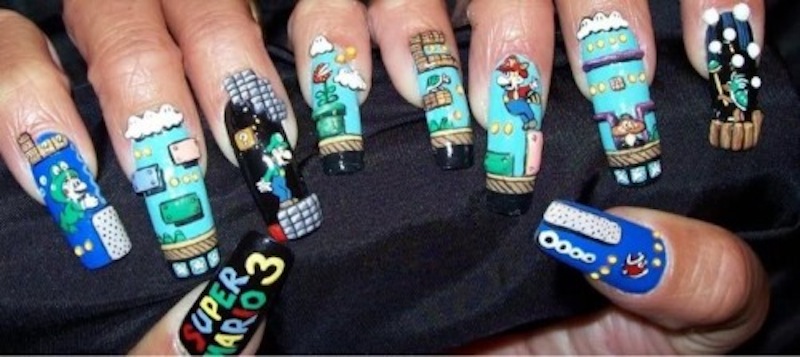 Via: http://notimefordarkmemories.tumblr.com/
Espress Yourself
These babies are sure to liven up your daily grind! Here's a tutorial on how to get some yourself: https://www.youtube.com/watch?v=FUbrrqE33KY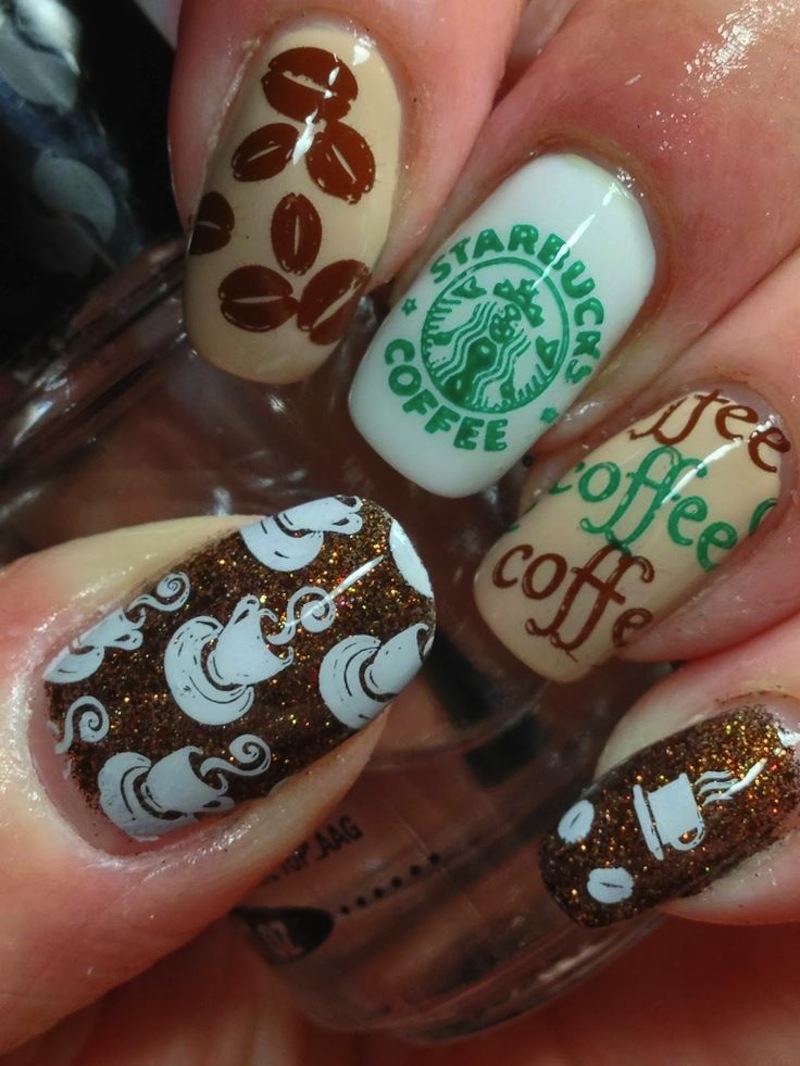 Via: http://canadiannailfanatic.blogspot.ca/2014/03/digit-al-dozen-does-brands-day-2.html?m=1