Holiday movies are some of the best movies around. While we think it is perfectly acceptable to watch them at any time of year now is really the time to bask in their glow. In that spirit we've collected some amazing fan art inspired by our favorite holiday classics. Grab a cup of cocoa and enjoy!
The Best Way To Spread Christmas Cheer…
Buddy is not just the biggest, but also the most lovable elf. Get this cutie some syrup for his spaghetti!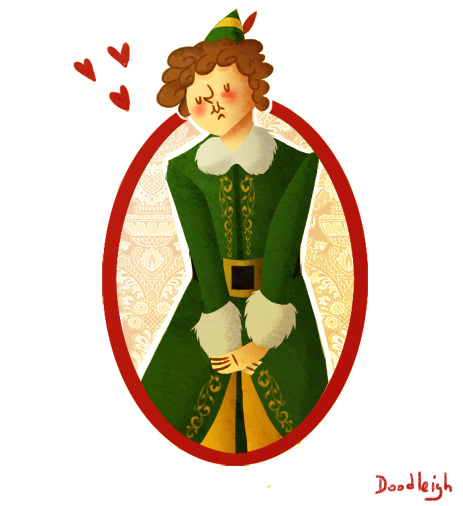 Via: http://onlyleigh.tumblr.com/
Anti-Theft System
The Wet Bandits have never looked as despicable as they do in David Saracino's depiction. You can almost hear Kevin McCallister's maniacal laughter. Pass the cheese pizza!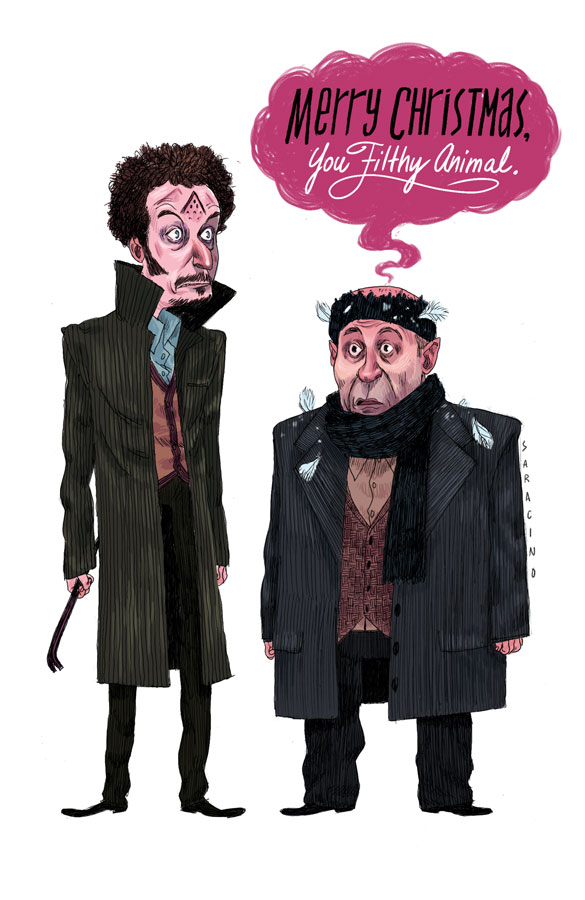 Via: http://society6.com/davidsaracino
You'll Shoot Your Eye Out!
Ralphie is the cutest Christmas bunny!
Via: http://www.ronanlynam.com

You're A Mean One…
The Grinch isn't quite as threatening when he's made out of butter and sugar. Who wouldn't want to slice into Jennifer Miller's fantastical creation?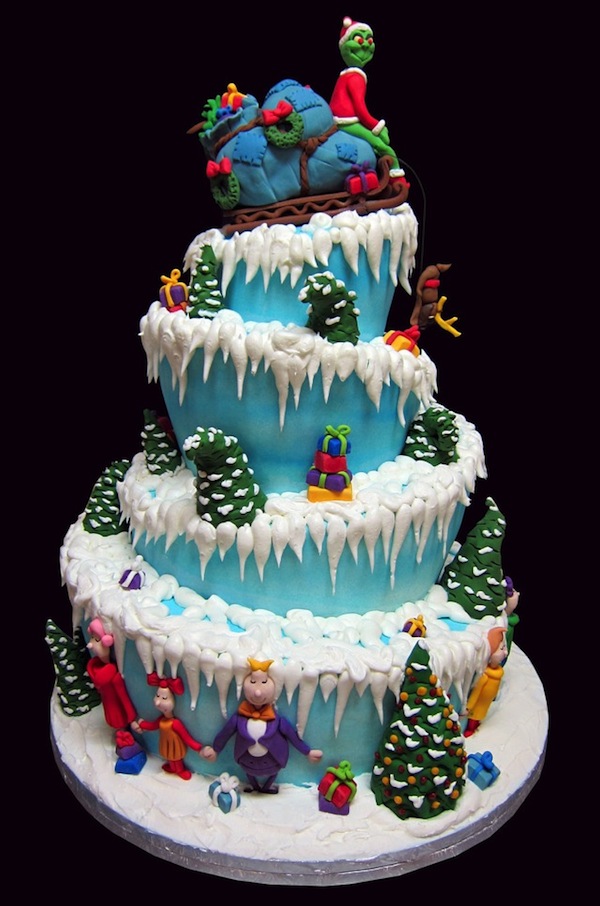 Via: Artediamore.etsy.com
Ghost of Christmas Yet to Come
Kermit's Bob Cratchit may not be the most faithful Dickens interpretation, but is the definitely the most adorable.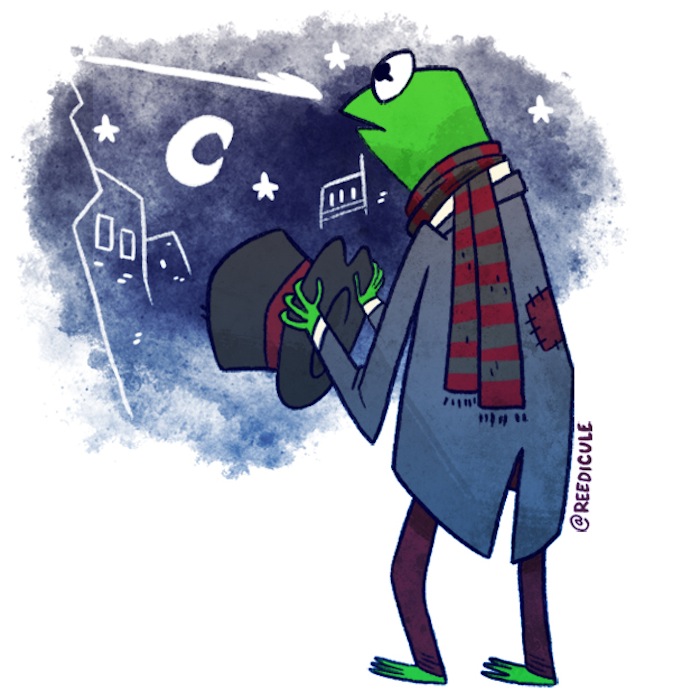 Via: http://www.reedicule.tumblr.com
Hogwart's Holiday
They may not be traditional Christmas movies, but Harry Potter's holidays are exceedingly entertaining. Christmas in the Great Hall is magically grand.