Is holiday shopping one big jail for you? Free yourself from the bonds of gift giving opression and get inspired with the ultimate Orange is the New Black gift guide. Your Dandelion will love these crafty and creative gifts!
True Love
From Crazy Eyes' mouth to your boo, this embroidery from ThatsWhatSheStitched is a perfectly sweet sentiment.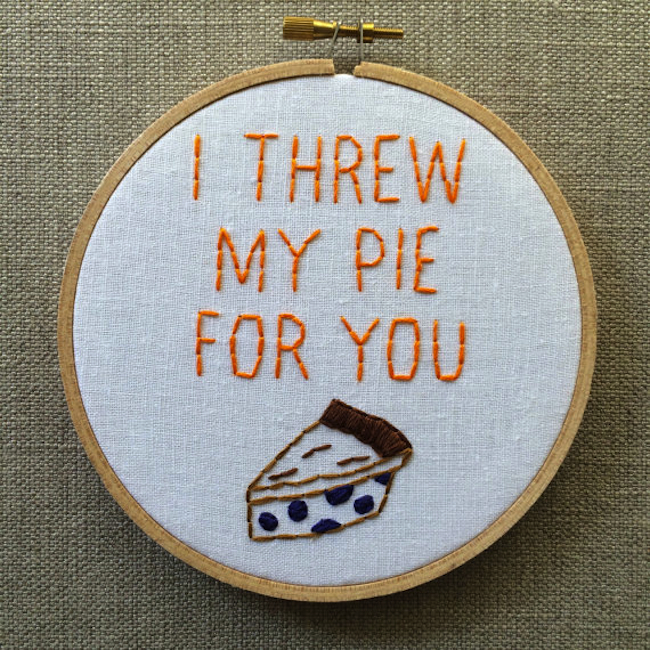 Source: ThatsWhatSheStitched
Shut Your Face
For the reformed religious nut or former meth head with a good sense of humor, this Pennsatucky shirt from PartTimeGrunge on Etsy is a sure winner. Shawty got that existential narcissism!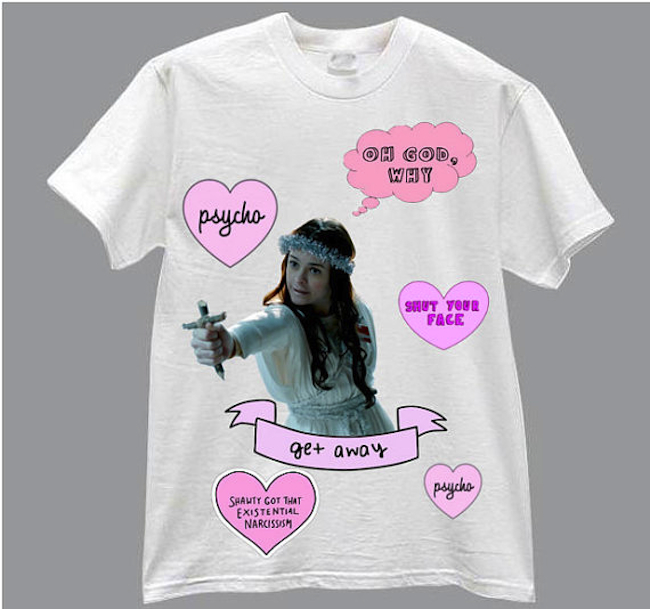 Source: PartTimeGrunge
We Can Only Hope
This mug is sure to endear you to any OITNB fan -- or really just anyone because who doesn't love taco night?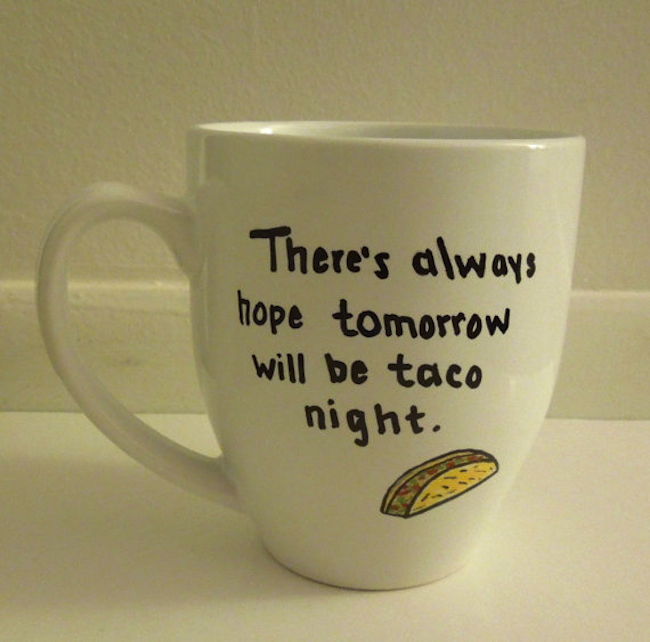 Source: LetThemDrinkCoffee
Joyeux Noel
Don't pronounce it wrong. Pousséy is French (and adorable)!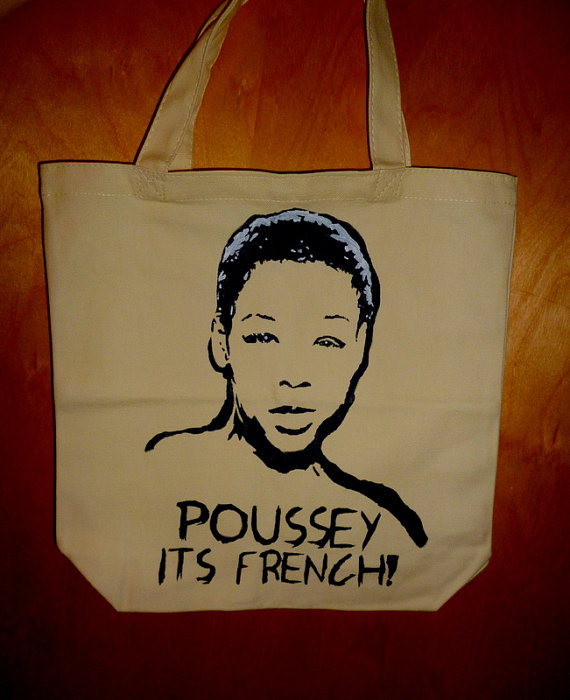 Source: QueenofHearts11
Jailbirds
Catherine A. Moore's Jailbird prints are detailed, beautiful, and we want them all! Red is our personal favorite, but your OITNB lover will go cuckoo for any of Moore's creations!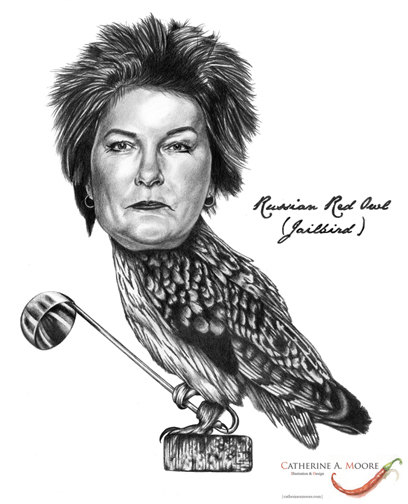 Source: CatherineAMoore
Litchlife
Giving new meaning to "head count," this Litchfield line-up by Victoryvague is a must-have for any OITNB fan.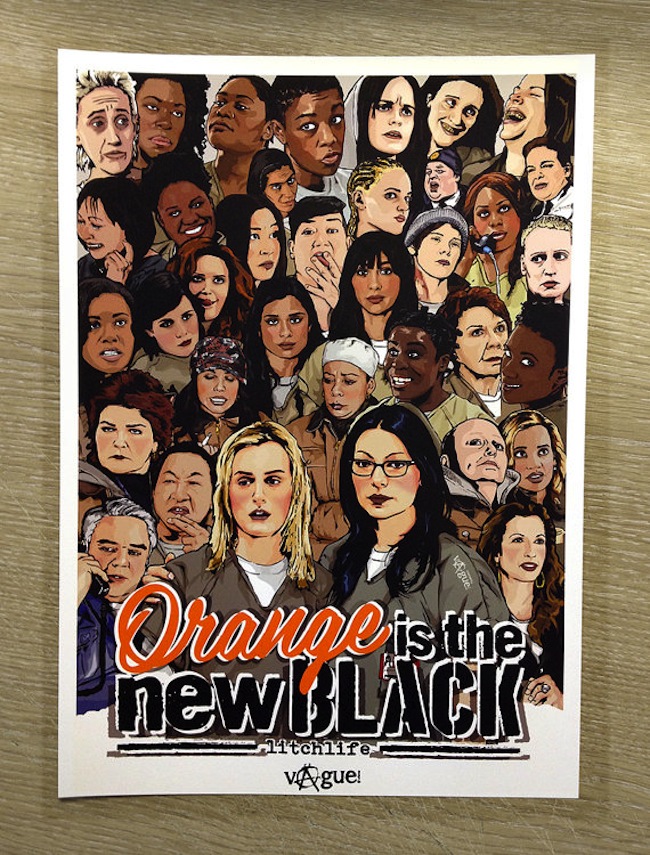 Source: Victoryvague
Get A Wife
Know someone who dreams of cuddling with Alex Vause? (I mean, who doesn't?) Make that wish come true with this doll from HookedHands. Careful -- Piper might get jealous.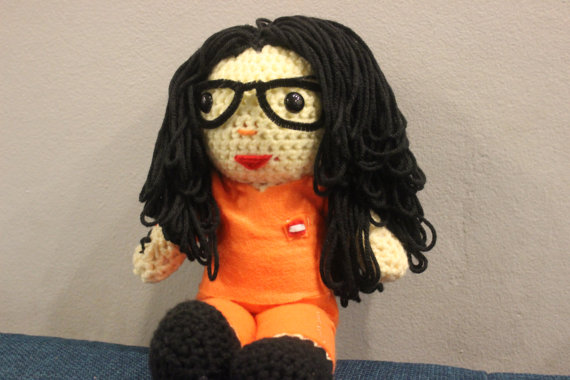 Source: HookedHands
Role Models
For the tiniest OITNB fans -- handmade onesies from rainbowalternative.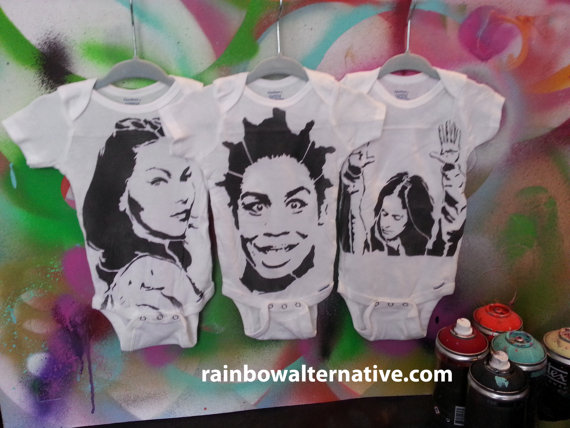 Source: Rainbowalternative