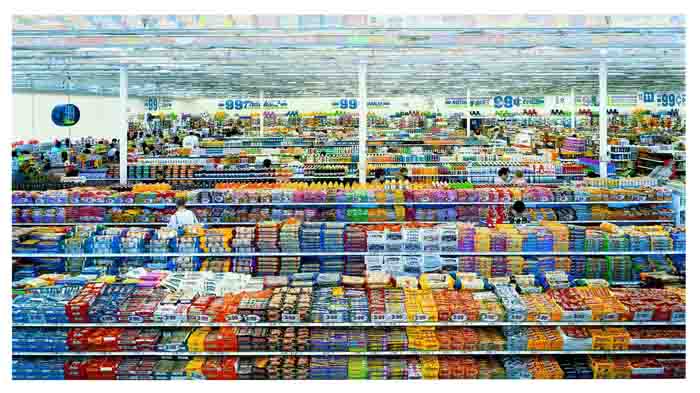 Andreas Gursky is notorious for his photographs of organized chaos.
He captures places and things in structured rows and columns. With his oversized and seductive color photos, he often walks the fine line between real and hyper-real.
His most infamous work, 99 Cent, shows us something we see everyday, and yet it's also something we never truly notice. Through the monotony of food shopping, we hardly view ourselves as a larger consumerist society, but through Gursky's lens, the overwhelming truth is clearly -- and beautifully -- revealed.
Gursky's influence can be seen everywhere even in the pages of fashion magazine. Check out Elle Magazine's stunning editorial featuring Kristin Stewart looking to die for in a grocery store amidst rows of Coca Cola and Dasani bottled water.