Sometimes the littlest things in every day life are just what you need to give your creativity a jolt (along with your morning coffee). You won't believe what these five artists did with just a little sweet inspiration!
Andy Magee's piece, Artificial Sweetener, pays homage to Andy Warhol and his iconic Marilyn Monroe. The colors in the packets are the same as the colors in the original piece.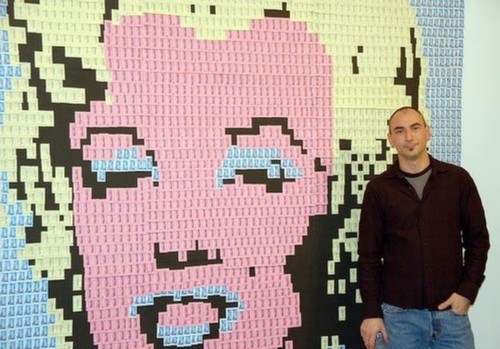 These adorable hand-stitched "sugar books" were created by Oakland, CA high school students as a public art project. Inside the books are sweet notes of encouragement written by the artists. They then surreptitiously placed the books at local coffee shops and restaurants.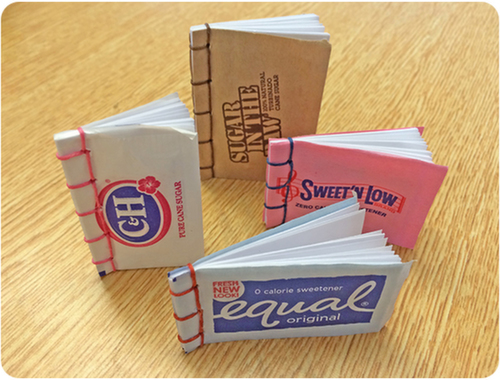 From the art you can play with department, check out these felt sweetener packets from MMEmbroidered Gifts.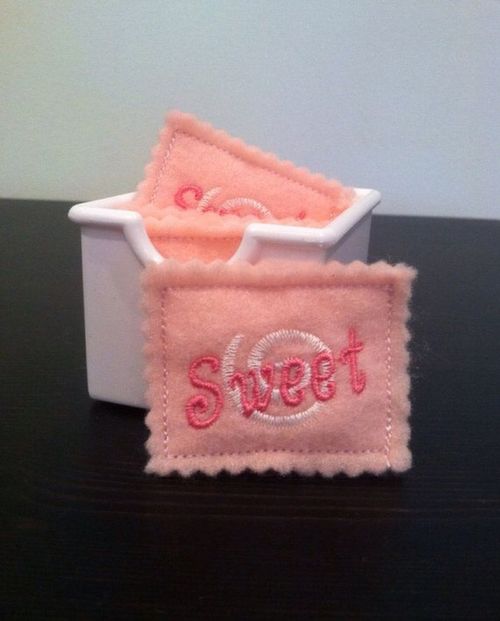 Artist Becky Stern created this tablecloth from sweetener packets, packing tape, and vinyl. Looks pretty/delicious!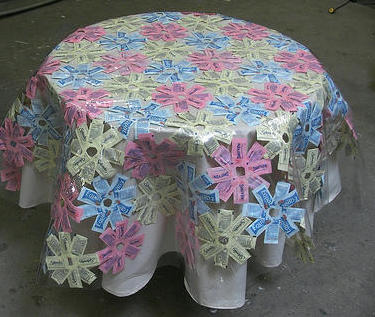 And finally, this guitar by CVE must make some sweet music!