Atlanta-based artist Gregor Turk talks to WTB site director Dottie – tackling everything from lamps to maps, to his burning love for a 1972 Oldsmobile Cutlass convertible.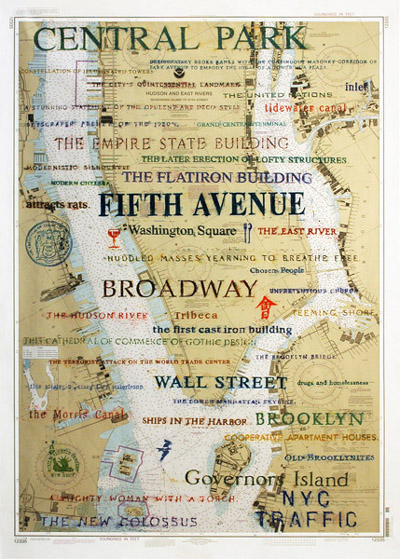 1. You are the very definition of a multi-disciplinary artist, working in photography, sculpture, ceramics… you even make lamps! What medium did you start working in as a younger artist? How did you learn all these various skills?
My background is in ceramics – using clay as an earthen medium for sculpture – since my artistic interest has always been with conveying ideas and imagery about mapping and the earth. Mapping has been the primary focus of my work, and the medium serves to support my concepts. Therefore, I utilize a variety of media depending on the project — from making rubbings of text from plaques and markers onto paper, to wrapping objects with rubber inner tubes. The medium is critical. Usually something has drawn me intrinsically toward a given material, and I've just taken it upon myself to learn the proper process. This may mean taking a class, getting insight from another artist, or just figuring out things on my own. I've never had an interest in functional or decorative work with clay until I started making the lamps several years ago, which was an offshoot of some my sculptures. However, while they do function as lamps, they are definitely sculptural.
2. In Manifold Manifesto, you've paired classic car brands like "Charger" and "Cutlass" with a map of Gettysburg as a way to illustrating battles. How did you come up with such a unique idea of linking cars to battles?
Americans like their cars named as opposed to European alphanumeric identifiers. So Madison Avenue has come up with names that reflect ideals and aspirations of what a particular car can be. I just bundle thematically similar names together and place them on an appropriate map. Therefore, all the words for this particular Manifold Manifesto piece relate to battle, military, weapons, and/or violence. Amazing that we have a car named an Avenger – pretty aggressive. The fonts reflect the time period of their origin. Compare the flowing script of the (Studebaker) Commander from the '40s to the blockier type of the (Mitsubishi) Raider from 2005. Other themes for the series include animals (Ram, Cougar), science (Ion, Matrix), places (Sonoma, Capri), sights (Vue, Spectrum) and sounds (Vibe. Sonata)
3. If you could own any of the cars on Manifold Manifest, which one would you choose?
The first car I ever owned was a 1972 Oldsmobile Cutlass convertible. Might as well been called a machete. I still favor that car even though I have long since sold it.
4. You have an awesome website, chock full of information. How did you come up with a format that best serves the type of work you're doing? Did you work with a web developer, graphic designer, or any other collaborators?
Old school. I learned HTML back in the early '90s during an artist residency in Banff, Alberta. I have not kept up with the technology and just came up with a format that I liked from looking at other sites. I'm long overdue for an update of my website with a new design and new features. I'll probably outsource some of the design for that, although there are a number of pre-fab website designs for artists out there.
5. Tell us about three to four artists who inspire you personally and whom you think would be equally inspiring to young and emerging artists?
Martin Puryear (craftsmanship and range of materials), James Turrell (homogeneous visual field), Tim Hawkinson (communicativeness of specific materials), Ed Ruscha (use of text), just to name a few.
6. You attended a Creative Capital program in Atlanta in 2014 with Maxine Lapiduss -- one of the brains behind WTB. She talks a lot about the importance of Branding for artists and working from an authentic place when it comes to your own PR and branding. What was that experience like for you? Is there something you learned that was particularly useful, or you now use in enhancing your career as a professional artist?
Maxine's workshop was the best professional development workshop that I have attended. It was a no-holds-barred reckoning of getting to the essence of what you uniquely do as an artist and how to communicate that clearly and concisely. Through the workshop she pushed for effective and authentic story telling to highlight your introduction to others when explaining your work.
7. Do you have any words of wisdom you would like to share with young artists that are just starting out in terms of getting their work seen and shown?
Always carry a business card with you and hand it out when appropriate after a conversation. It's good to have an image on the card along with your email and URL on it. Have an easy to navigate website. Follow up with folks that you have met.
8. What projects are you currently working on?
I just received notice that I was selected for a major commission for a library in Atlanta.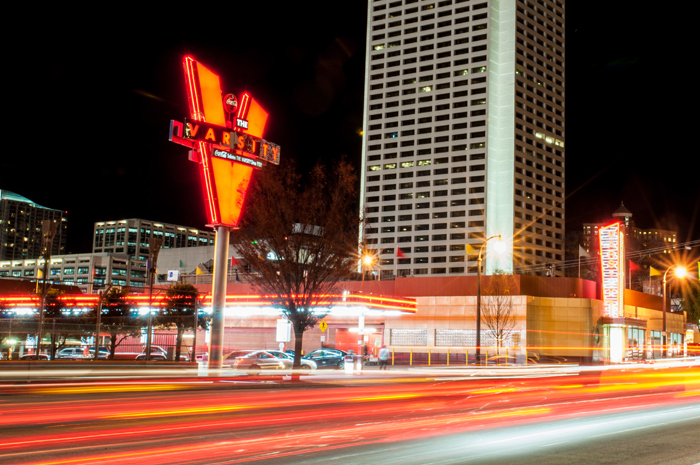 9. You live in Atlanta where Coca-Cola was invented. I just read that it is also home to the Varsity Restaurant, which serves the highest amount of Coca-Cola in the world. So I guess the question is… Coke or Pepsi? And have you ever considered doing a project about Coke?
I don't understand your question. What's a Pepsi?
I'll leave the Coke art to Howard Finster and Andy Warhol.
The V, as locals know the Varsity, is the largest drive-in in Atlanta, although most folks don't drive in at all; they park and walk in. There is a plaque on one of the parking decks dedicating the name of the deck as "The Lunching Pad." "Whaddya have, whaddya have?" is how you are greeted at the counter, and if you don't answer fast enough then you hear, "Next!" Lots of lingo: F.O. (frosted orange drink), strings (French fries), and crying dog in the park (Hot dog with onions and relish).
10. How long have you lived in Atlanta? What are some hot spots a young artist visiting the city absolutely must check out?
I am a native Atlantan but have lived elsewhere for various periods of time (college, grad school, Peace Corps, artist residencies, etc.).
The Goat Farm is under new ownership and has lots of studio spaces and engaging programming going on in the old Van Winkle Mill. An insider's tip: there is a most excellent and hard-to-find bar there. And of course there's Sister Louisa's Church of the Living Room and Ping Pong Emporium. Other arts oriented places: The Museum of Contemporary Art of Georgia (MOCA-GA), Atlanta Contemporary Art Center (The Contemporary), and numerous galleries (Whitespace, Hagedorn Foundation, Sandler Hudson, Poem88, Marcia Wood, etc.). And check out these restaurants: BoccaLupo, and Varuni Napoli.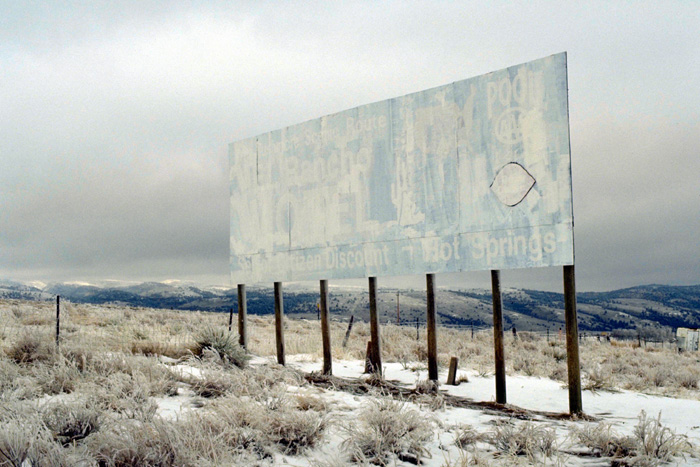 Photos:
Gregor Turk headshot provided by artist next to his piece Manifold Manifesto: Gettysburg (Avenger), 27" x 23"
Central Park: CON/TEXT: IN SITU NYC 03: 48" x 33"
Varsity:
Interstate 50: SD 01. Photograph