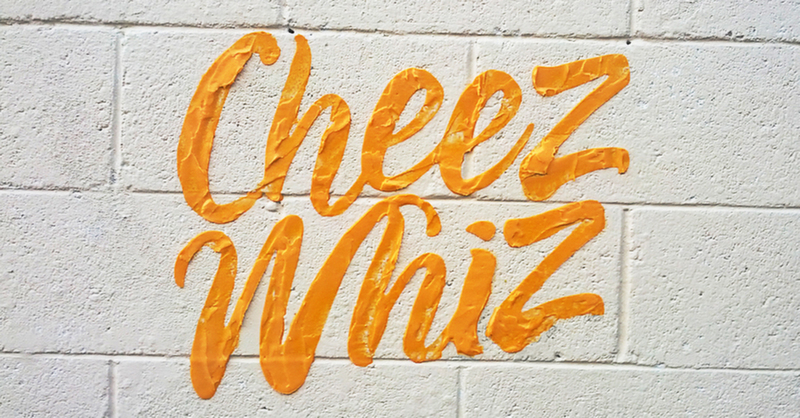 Canadian artist Dorota Pankowska kicks brand-inspired art into the stratosphere by using actual products to create her hilarious, conceptual, and often edible art. I was thrilled to be able to ask "Dori the Giant" about what inspires her, how she comes up with her original ideas, and how her foodie street art using products including Nutella, Skippy's Peanut Butter, Maxwell House Coffee, and of course, Cheez Whiz, stood the test of time.
1. You have such a fun, fresh website (http://www.dorotapankowska.com) -- it really captures your personality. It's also an awesome example of how GIFs and video make work come alive. How did you come up with the color palette (so much orange!), layout, etc?
The color palette took a while! I've always been a very bubbly and happy personality in person and in my work, and despite many attempts to try to get away from that aura to try to appear more professional, I've decided to accept that this is how I am and I love it! I love being happy, colorful, optimistic and full of energy, and I'd rather attract people who like that about me rather than to hide behind a mask. These past five years, I've absolutely fallen in love with the color orange. It makes me feel youthful, and that's something I want to hold onto for as long as I can.
2. Our first exposure to your work was your Pro Bono Promo series, which we have been featuring on Worship the Brand. You made stencils of logos like Miracle Whip and Cheez Whiz and used the actual product as the "paint" to affix it to the walls in your hometown of Brampton. How did you decide to do that?
It started with the motivation of doing a project. I sat down with my friend and said, "Let's do some street art. What should we do? Well, I really love chocolate, and Nutella. I like logos. Maybe I'll do the Nutella logo. …Oh my god, what if I made it OUT of Nutella? Yeaaaaaa. Whoa, what if we turned it into a series of different logos made out of stuff?! OKAY IT'S SETTLED."
And there you have it -- it pretty much happened in the span of five minutes.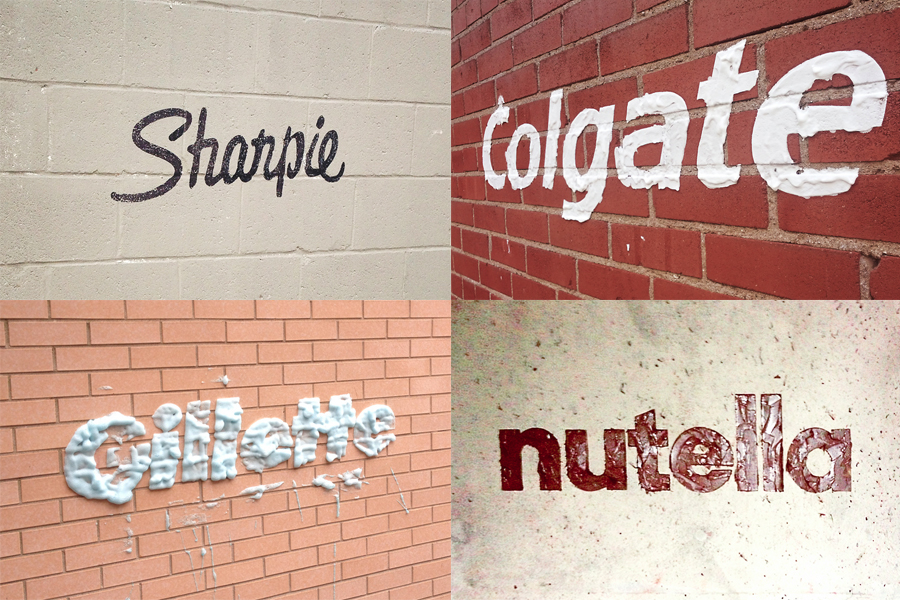 3. How long were the stencils up for? Did anyone try eating the Nutella stencil? Or the Skippy's?
The stencils all had unique life expectancies. The star of the show, the Nutella logo, was probably the most short-lived as it was removed the next day by the city. You can't have it all, I guess. I think some squirrels started eating the Skippy logo after the first night. Some of the logos did some strange things. I checked back on some of them seven months later: the French's one turned really red and completely stained the concrete it was on, and the Cheez Whiz one turned really gross overtime and started to peel the paint behind it. Colgate turned all drippy and awesome, whereas Maxwell House was pretty much perfect after all those month (such a surprise, it was glued on with washable Elmer's school glue!) For a project that was supposed to be [mostly] temporarily and washable, I think I somehow did more damage than spray paint can! (I have an album on my Facebook page with some of the more recent pics.)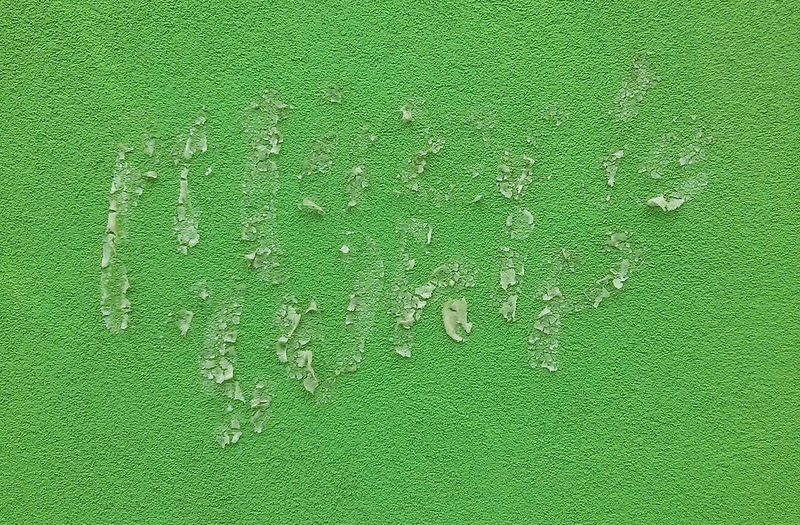 4. You describe yourself as an artist without a medium. I would say that one of your primary media is humor. Your "Book of Lyrics" project, where people read lyrics of popular songs without any music, is beyond hysterical. What inspired you to do that?
I guess you could consider humor a medium! The idea for "Book of Lyrics" came from some fun I used to have with my sisters and friends when we'd hang out. We'd often talk about how ridiculous some song lyrics truly are if you think about them, and how silly it sounds to simply read them aloud seriously. It was always a good laugh, and one day I wondered how many other people would find it funny – and I found out by making the channel! It's currently on hiatus since my project files are on a broken hard drive, but it's technically a project that can keep going on forever.
5. A lot of your project descriptions on your website include the phrase "One day I was thinking…" and then BAM you come up with a ridiculously clever idea like your "Pine Apple," an apple sculpture made out of pine needles. Tell us more about your creative process and how you birth your ideas.
Most of my ideas come to me either from browsing the Internet, from silly conversations with friends, or from zoning out somewhere such as a long bus ride. Although I think forced brainstorming can sometimes be quite efficient, too. The main ingredient to idea creation is allowing your mind to wander anyplace it wants to wander. Unlocking creativity is unique to everybody, but the main thing you need is to train your mind to be silly, stretch thoughts as far as you can, and always write things down!

6. Your work has gotten a lot of press. What advice can you give young artists about gaining more exposure for their work?
It's hard! When it comes to press, a lot of it is luck and timing. Sometimes you can't really predict whether or not other people will like your work, but that's something you can only find out if you try.
Email may be dead for social relations but it's very much alive for communicating with professionals. Phone calls are another good option, but it depends on the person. Some professionals only prefer email while others only prefer the phone. Keep note of what contact information they emphasize on their website.
One good piece advice is to observe people who are successfully doing similar work to yours and are getting press. Keep note of the websites, newspapers, magazines, etc. that published their work and reach out to those sources when you feel you have a project that's similar.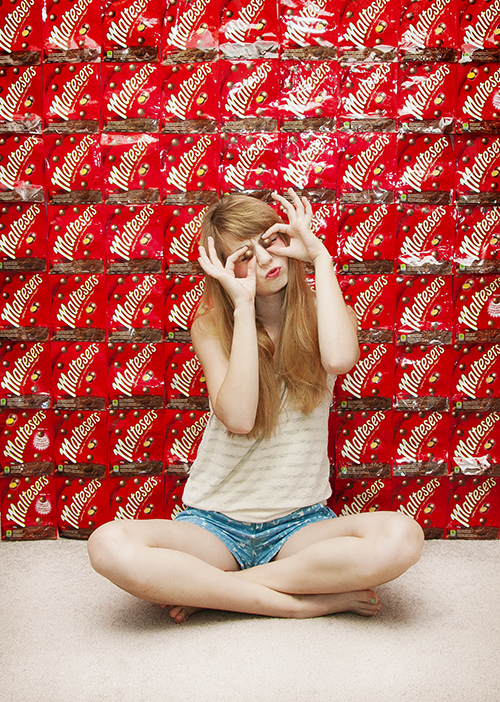 7. Your most recent project "Something" is a sellable piece of art. You mention on your blog that it was quite a headache selling an object. Why? And, what were the positives of making a commodity, and would you do it again?
I created "Something" mostly as a learning experience to force myself to do something new. It was mostly a learn-as-you-go kind of thing. I started with the idea, which I perfected after bouncing it back and forth with my best friends, and then off I went about Googling! I had to download a 3D program and figure out how to model it exactly as I wanted to. I had to find a manufacturer in China who could get it made the way I wanted it for a price I could afford. I also had to design the boxes and try to get some press.
The reason it was such a headache was because something went wrong with every single part. It took me way too long to figure out how to create the 3D model; I was almost considering just hiring someone else to do it.
The manufacturer I chose in China ended up being a disaster. They sent me a perfect sample, and when it came to the actual product, the production was delayed, they changed the method and plastic type/color, they were two millimeter bigger, two were missing, and over ten of them had major flaws, etc. I ended up complaining and getting a partial refund. My advice: don't just trust any manufacturer you find.
Creating box layouts was harder than I thought too. I found an online template generator that created a box close to what I wanted. I was lucky that the local printers who printed them for me fixed up the box even more.
In the end, the learning experience and finished product was enough to satisfy me. I can't wait to create more things but even more professionally and efficiently next time!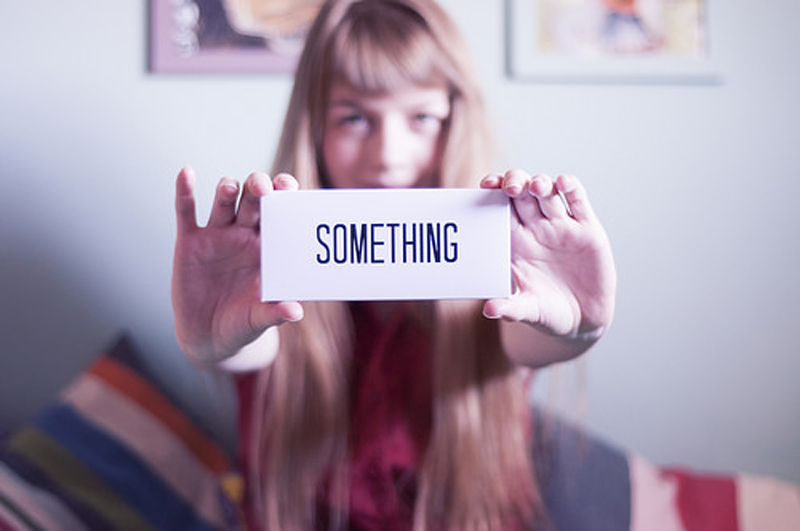 8. You use many social media platforms -- Tumblr, Instagram, Facebook and Twitter, which all connect back to your website. Do you have a favorite? How do you marry them all?
My favorite is Facebook! Most people have Facebook so I think Facebook pages are convenient because people don't have to open a new window to find you. Ideally though, I wish we could customize the pages more. I'm definitely not very committed to all platforms. I like Facebook and Twitter, but I'm not too fond of Instagram and Tumblr. I mostly stay on all of them because different people have different preferences, and some people only use Instagram while others only use Twitter, etc.
9. You are our first Canadian artist-in-residence! What is it like being a young artist in Canada and more specifically Toronto (congrats on your recent move!)? Where do all the cool kids hang out?
Sweet! Being an artist in Canada can be hard depending on your location. The city I moved from, Brampton, doesn't have much of an art scene so it's hard to collaborate and find resources. Toronto, on the other hand, is super creative. There is so much an artist can do here to thrive, which is a big reason why I moved here. I'm still learning how to become a cool Torontonian, but I know Trinity-Bellwoods is a hot spot among people my age!

10. One of my favorite questions is the oldie but goodie "Which artists inspire you?"
I've been trying to turn art and creativity into some sort of career, and I really fell in love with how Duncan Shotton would mass produce his fun product ideas and sell them online (it's what inspired me to give it a shot myself with "something"). It really started moving me to want to be a product designer.
My favorite product by Duncan is his rainbow pencils – when you sharpen them they create little rainbows. He held a Kickstarter for them was it was a huge success. His website is dshott.co.uk – check it out!
Photos courtesy of http://www.dorotapankowska.com