Ever cut the label out of the neck of your sweater or the waistband of your pants? Joy Pitts would make you think twice about just throwing that scratchy tag in the trash. Pitts is an artist based in Nottingham, England that collects clothing labels from thrift shops and discarded clothing that is destined for the rag pile. She then stitches the labels together to make beautiful, ornate works of art. She's won numerous awards and her work is in the private collection of fashion designer Paul Smith. We can't get enough!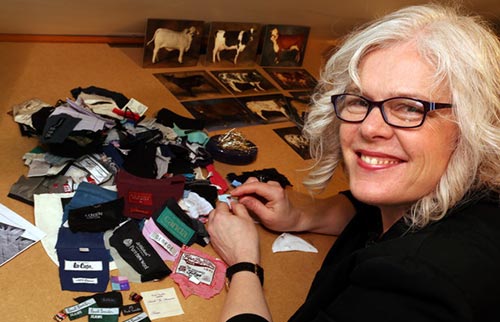 Image Source: Nottingham Post
Swan Song
Pitts' swan is certainly no ugly duckling – in fact, everyone else in the pond definitely has label envy!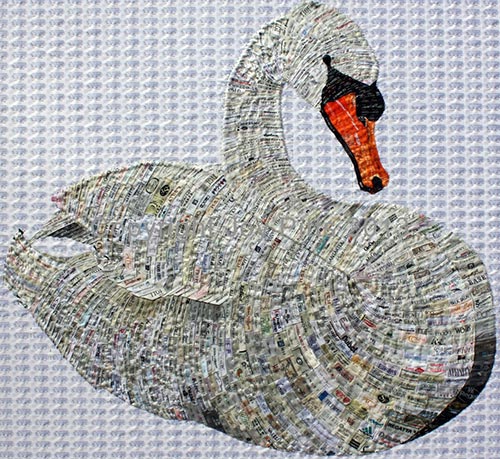 Image Source: Joy Pitts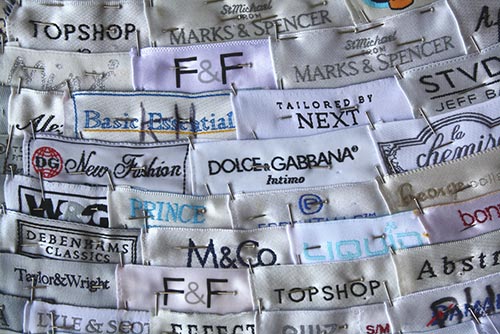 Image Source: Joy Pitts
Label Bunny
Incredible symmetry and ingenious color shading is a hallmark of Pitts' work. It makes this rabbit hop to life.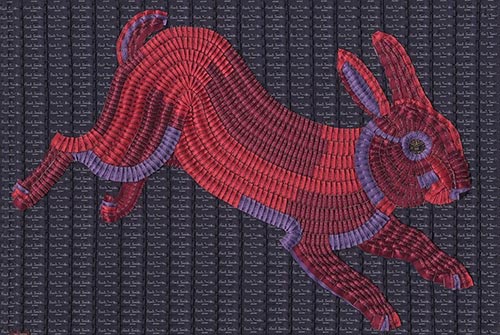 Image Source: BBC
Bullish on Labels
This bull takes fashion by the horns – he's fiercely stylish!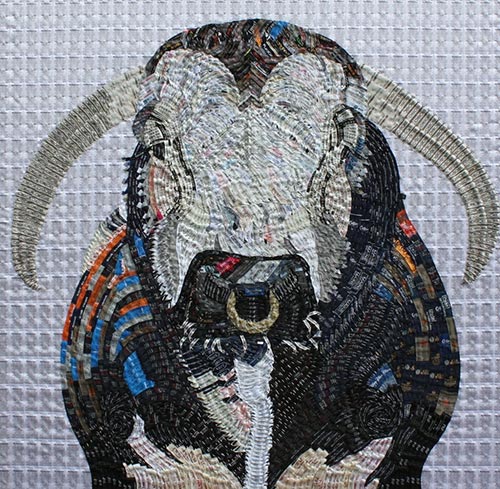 Image Source: BBC
Military Boots
Pitts' Military Boots were specially commissioned by the Nottinghamshire City Council and bare the names of 520 servicemen and women in remembrance of World War I. Beautiful and for a good cause!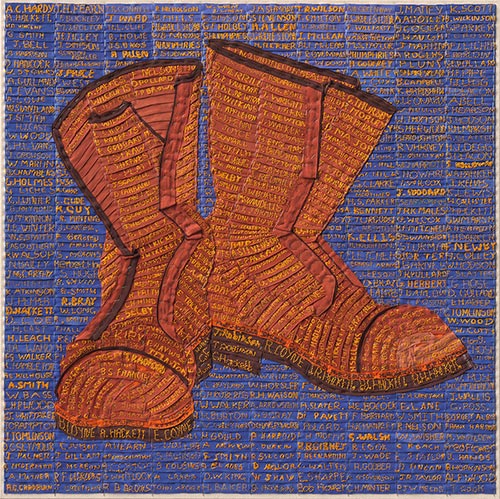 Image Source: Joy Pitts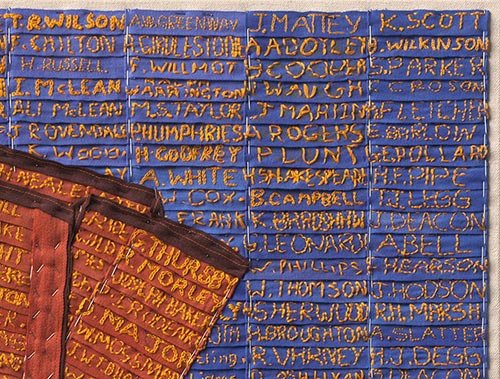 Image Source: Joy Pitts

Not Your Average Robe
Robe is a piece that Pitts made out of 10,000 used fashion labels. It would be perfect for a fashion queen, although she'd need some subjects to help her maneuver in it.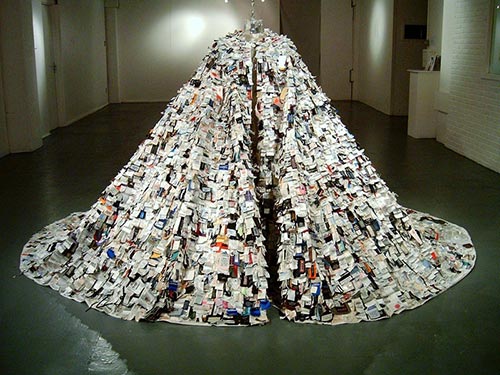 Image Source: Joy Pitts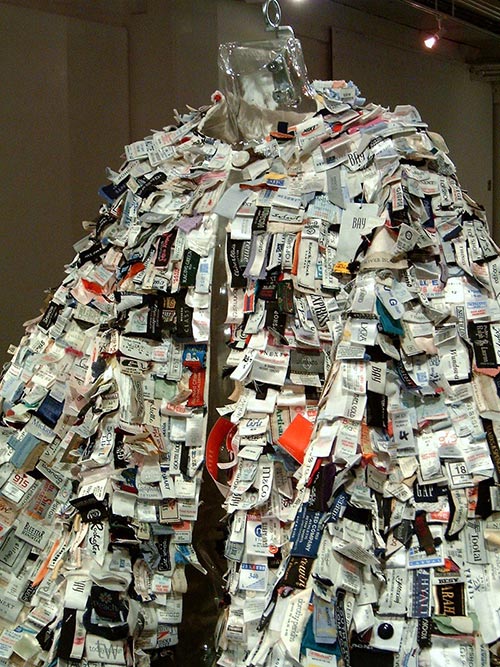 Image Source: Joy Pitts