Ever wish that antlers grew in the form of luxury logos? Peter Gronquist is your man. Gronquist is a Portland, Oregon based artist whose Neo-Baroque work explores, what he refers to as, "hyper-American culture." He frequently uses taxidermy animals in his work to represent innocence and gilded guns to represent aggression. Gronquist further appropriates designer branding to contemplate the role of consumerism in society. His work presents a timely critique of gun culture showing how the weapons can be both empowering and destructive. While his work may be rooted in serious topics it is also wonderfully playful. Gronquist works with master gold-platers to make some of the shiniest artwork we've ever seen. Get into it!
Golden Arches
This must be the delicious cow that they make those Big Macs out of!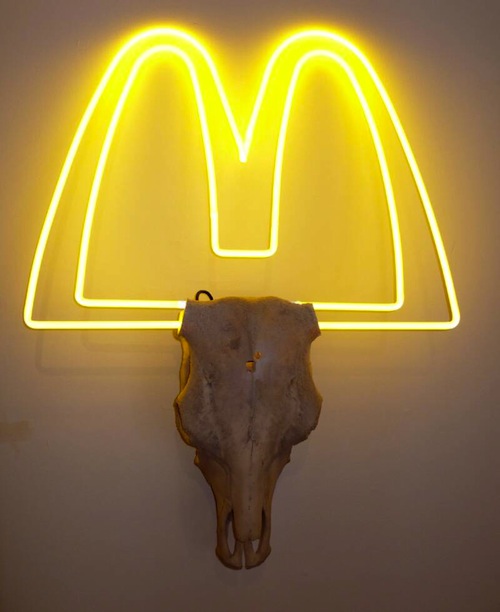 Crocodile Chanel
The only thing better than a Chanel alligator bag is a gold Chanel alligator. The only downside is it won't hold your wallet.

Fighting Fendi
Heard of the fashion police? What about the fashion army? They only use Fendi guns.

Fashionista Wildebeast
Who wouldn't want to run into this beautiful woodland creature? Hopefully Karl Lagerfield has a giant rose-filled forest where they run wild.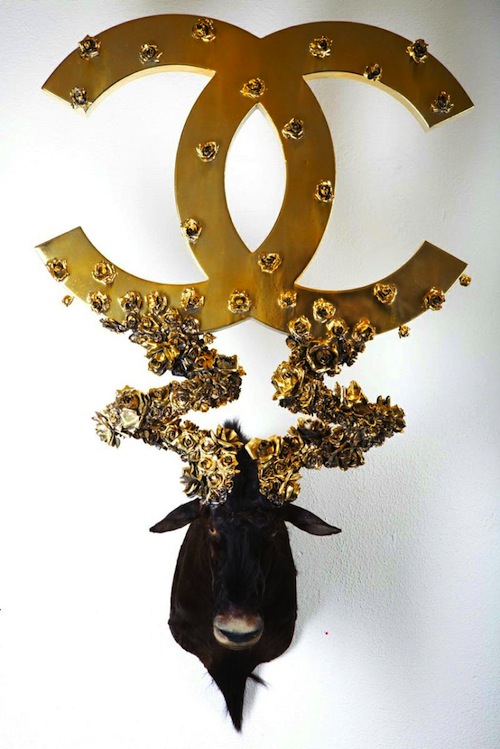 Gucci Vs. Chanel
We don't know who would win in Gucci versus Chanel warfare, but we do know that they battle would be attractive. There would probably just be a quick peace accord and then everyone would go shopping.

Bucking The Trends
Gucci deer are the sleekest and most elegant in the animal kingdom.
All Images Sourced from: petergronquist.com