Alex Chinneck is a British artist who specializes in distorting people's perceptions. In order to do this, Chinneck has theatrically manipulated familiar architectural scenarios. In the past, he has inverted buildings and made them look like their facades are melting or sliding into the street. He has also made a historical building look like it was floating in the air.
For his latest project he partnered with UK car manufacturer, Vauxhall to promote the new Vauxhall Corsa. For Vauxhall Chinneck turned a parking spot upside down suspending the car fifteen feet in the air.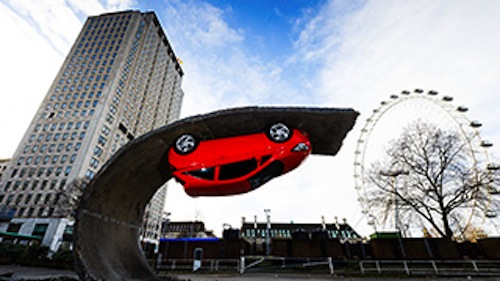 Image Source: Vauxhall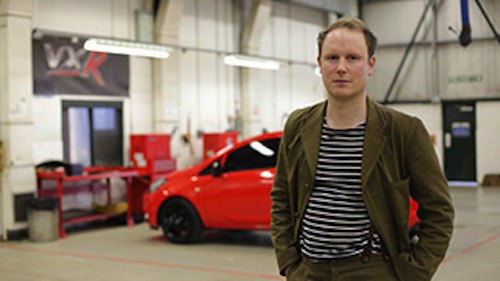 Image Source: Vauxhall
About the installation, Chinneck said, "I try to make everyday situations as extraordinary as they can be. I chose to do this through illusions because I think there is something both optimistic and captivating about defying the realms of possibility." Chennick has certainly defied our idea of what is possible! Keep it coming!