Hershey's, Godiva, Ghiradelli, Cadbury, or Dove- if its chocolate we want it. Thankfully we're in prime chocolate season right now. We've still got a few Valentine's Day truffles left and all our favorite Easter treats are in the stores. In order to celebrate this beautiful chocolate season, we've rounded up some amazing works of art made out of that sweet, sweet cocoa.
Dream Room
Scottish artist, Anya Gallaccio, created the most scrumptious of installations titled Stroke. Gallaccio coated an entire room with chocolate, which visitors were allowed to touch and even take a taste of. The installation used 40kg of Swiss chocolate were used to complete the installation, which must have been the best smelling room in history!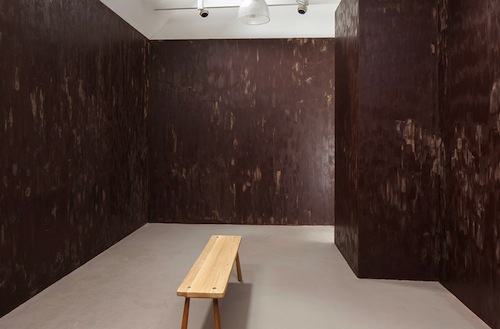 Image Source: Design Boom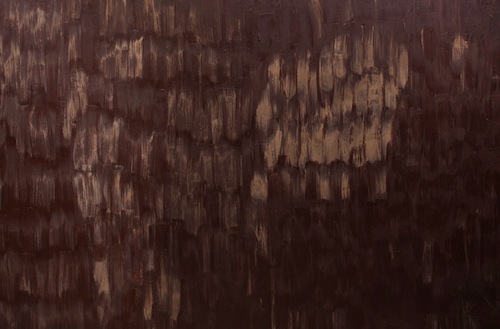 Image Source: Design Boom
Sweet Portraits
Sid Chidiac is known as the "chocolate painter." In fact he is so good at painting in chocolate that Belgian chocolate company, Berry Callebaut, donates chocolate for him to use in his paintings. His paintings have also hung in the chocolate museum in Barcelona (OMG that's a real thing!), as well as, the American embassy in Bierut. He certainly proves that everyone looks better in chocolate!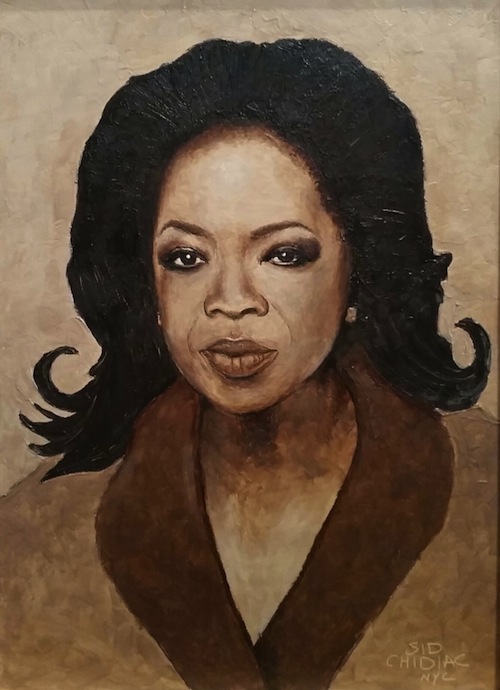 Image Source: Sid Chidiac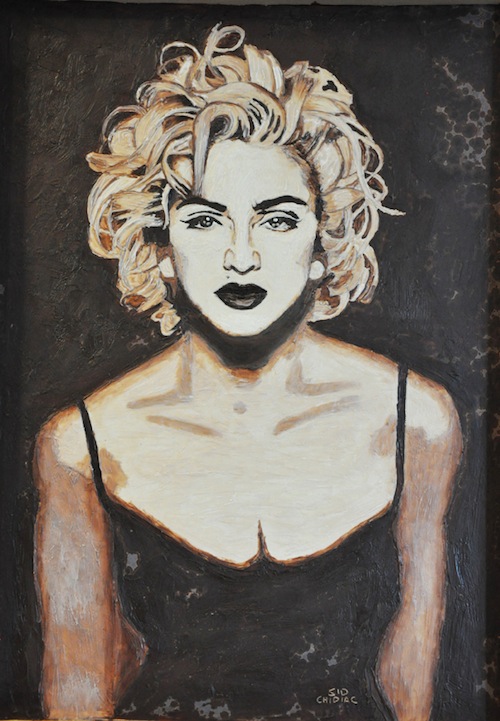 Image Source: Sid Chidiac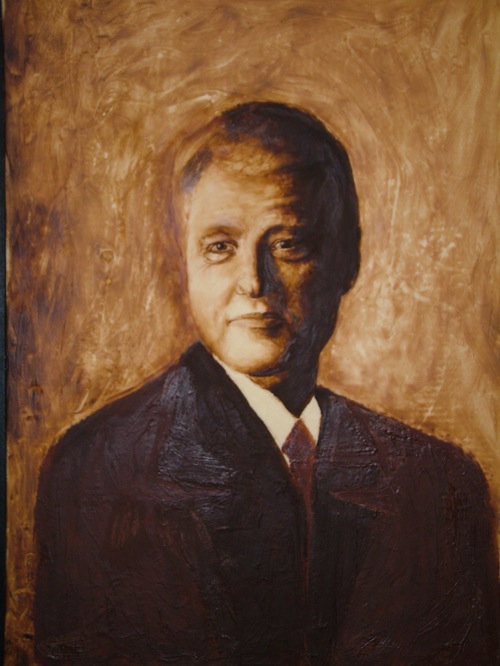 Image Source: Sid Chidiac

Cuckoo
Emily McCracken is a chocolate sculptor and educator at Lake Champlain Chocolates. McCracken originally worked in clay, but one day realized that chocolate was an equally terrific material. One of her most amazing creations- a 30lb cuckoo clock that was entirely edible was featured on the Food Network program "Outrageous Chocolate." Her other chocolate sculptures may not have been on TV, but they are just as amazing!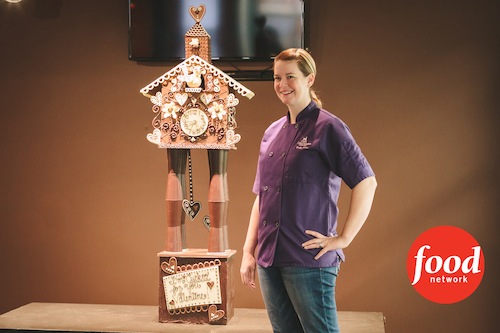 Image Source: Chocolate Sculptress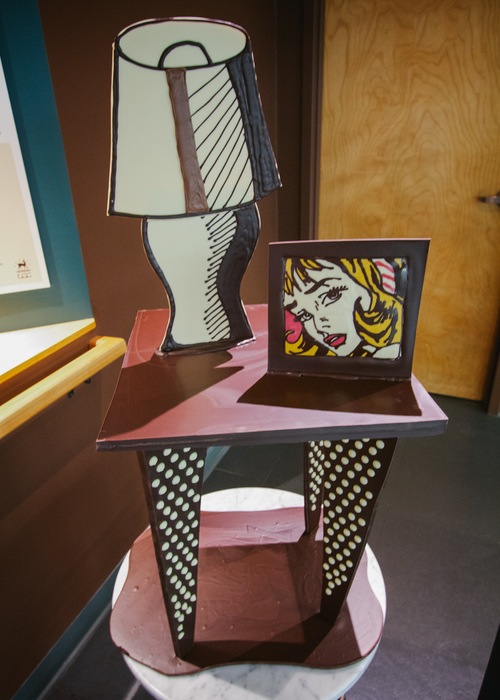 Image Source: Chocolate Sculptress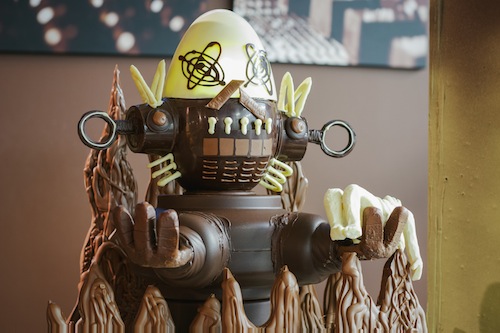 Image Source: Chocolate Sculptress
Maze Eater
Lovers of the Maze Runner, YouTuber Doug Armstrong and food artist Prudence Staite teamed up to make one of the only mazes we'd be more than happy to get lost in. The pair teamed up to create the maze, which is a replica of the one in the book, using 4,650 chocolate sticks and 10kg of Belgian chocolate. Ms. Staite's past work includes a pizza dough replica of the Colloseum in Rome.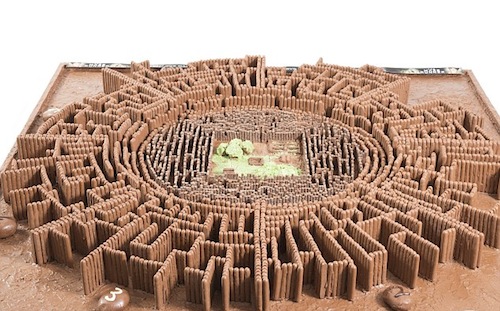 Image Source: Daily Mail
Sweet Lounge Town
While we've seen a minimalist chocolate room, artist Elena Kliment takes chocolate décor and furnishings to a whole new level. Kliment used chocolate to create highly detailed chairs, a couch, pillows, books, teacups, a dresser, a rug, and even a dog! The installation was on display for two weeks at a shopping mall in Minsk where I'm sure security guards had to keep more than a few customers from eating the whole thing.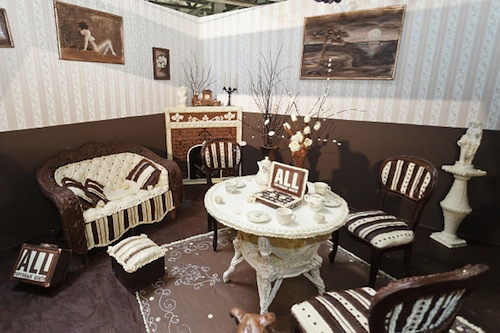 Image Source: Huffington Post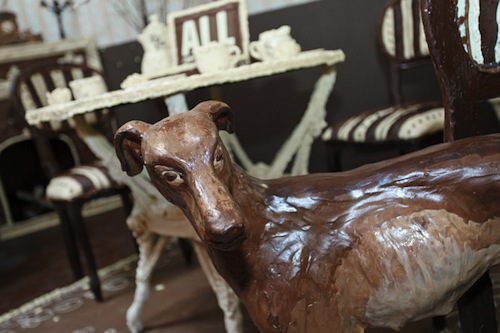 Image Source: Huffington Post