Remember when you were a little kid and you would make designs out of your cornflakes? Well then you will be happy to learn that you are not alone. NY artist Sarah Rosado still plays with her food, to a wonderfully creative effect.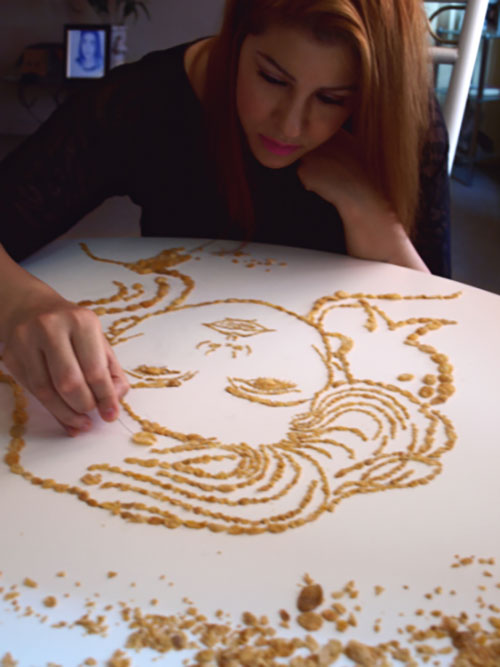 A daily consumer of cornflakes, Rosado was first struck with idea for her celebrity portraits while listening to the Beatles. Not only are the portraits incredibly accurate, but the intricate details, including clever placement of china, bring her work deliciously to life.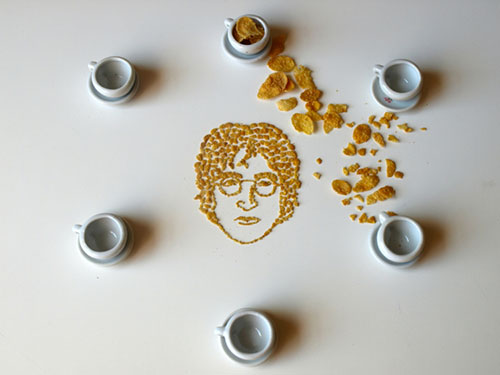 For her portrait of diva, Beyoncé, Rosado utilized miniature teacups to add depth and texture to the piece.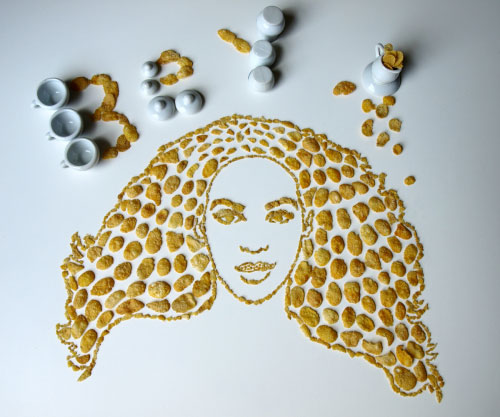 And the King of Pop has some real snap AND crackle – especially when launched from an overturned pitcher.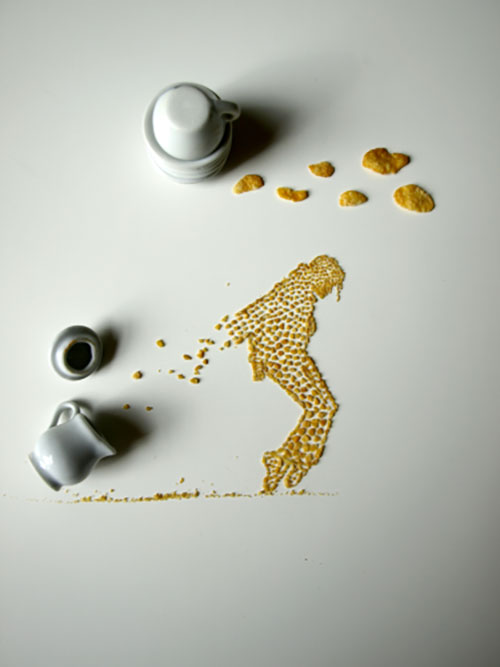 In an interview with the Huffington Post, Rosado stated "It's almost like working with a broken puzzle; each bit and piece has to have the right size to fit perfectly."
Rosado's main medium is Cornflakes, but she's been known to branch out into color with works made of Fruity Pebbles.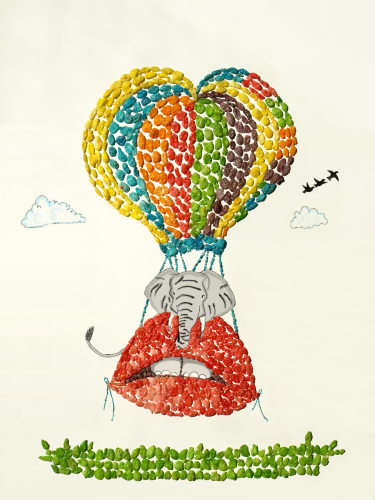 From Bob Marley to Iggy Azalea, Rhianna, Drake, Lady Gaga, JLo, and tons more, Rosada rocks the art world with her Cereal Series. We hope nobody gets hungry and just adds milk!
All Images Sourced From: Sarah Rosado